Spectator Sports
Manhattan turns into a sea of purple every K-State game day. Whether it is football or basketball season K-State fans are ready to cheer on the wildcats to a victory!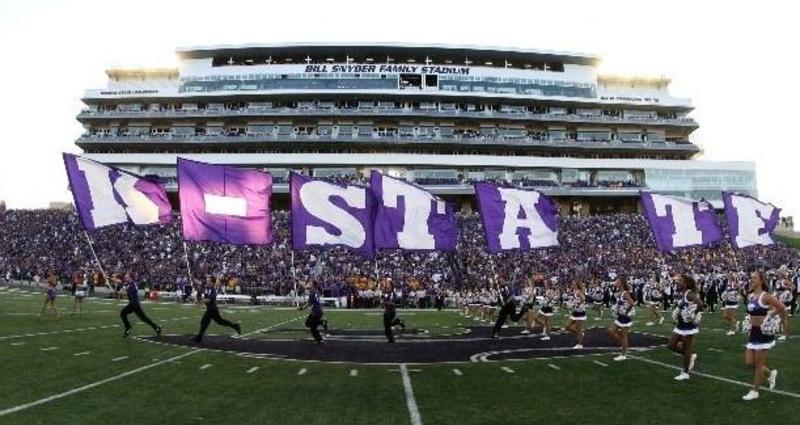 K-State Athletics
K-State sports seize much of the attention and bring nationwide audiences to the doorstep of The Little Apple®. Manhattan has thrived from the Wildcats' success and attention garnered by legendary coach Bill Snyder, a 2015 hall of fame inductee.
 
Rodeos
The last week of July means the Kaw Valley Rodeo and Riley County Fair annual ride into town. Each year, nationally-ranked bull riders and broncbusters compete in the PRCA-sanctioned rodeo at CiCo Park Fairgrounds. K-State rodeo ropers are in action the last weekend in February.