Disc Golf
Playing disc golf simply takes a handful of discs and players are ready for an hour of fun. Courses vary in layout and length. Manhattan has five prominent disc golf courses.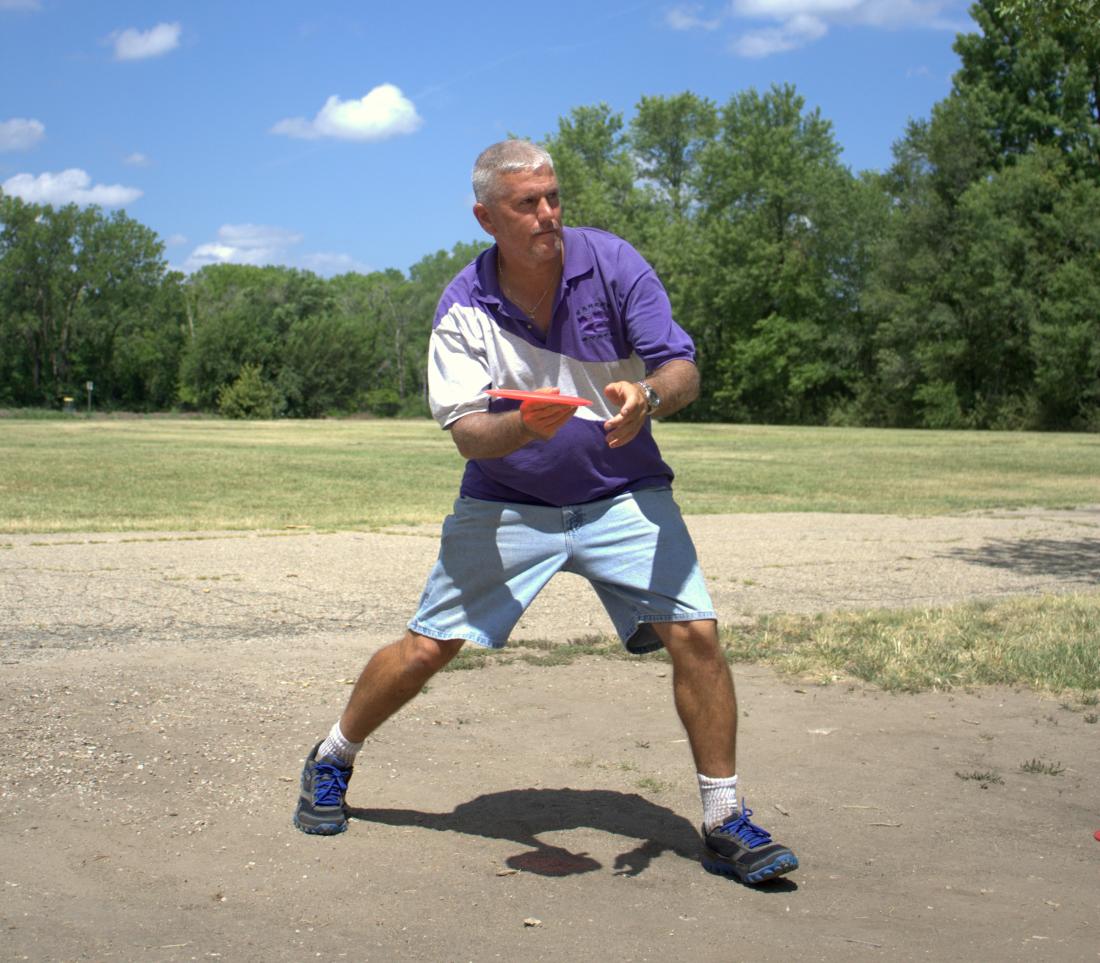 Fairmont Park
Moderately wooded, 18-hole course with well defined fairways. The park itself borders east bank of Kansas River, across bridge on Kansas Highway 177. Amenities are top notch with large concrete tee pads, tee signs, multiple pin placements and multiple benches along the way. Front 9 plays into heavily wooded area and features some elevation changes and multiple tunnel shots.  Back half of the course opens up to a true park-style experience with mostly open fairways guarded by older developed trees on flat terrain. No fees to play at this Riley County Park; half-mile north of Zeandale Road (K-18) off Messenger Road (125 Messenger).

Fairmont Park Disc Golf Course Review
Directions
 
Tuttle Creek State Park
This 18-hole course features several water hazards along with large mature trees and mostly flat terrain. The course is easy to navigate, as the main sign has a full course map and tee signs to describe each hole. All the amenities with large concrete tee pads and Dynamic Disc Veteran Baskets. Well maintained with camping and picnic facilities. Daily entrance fee ($5 per vehicle for 1-day pass). 
Tuttle Creek River Pond Course Layout
Directions
 
Tuttle Creek Family (Outlet Park)
Perfect spot for children and families' disc golf introduction located only 3 miles north. Course features 9 fairways less than 250 feet and many under 200 feet. Don't sell this course short. Mature trees, changes in elevation and guarded baskets make this course a great place to learn the game. Large signage at each tee pad will navigate through the course.      
Tuttle Creek Family Disc Golf Course Layout
Directions
 
University Park
Test the limits of your disc golf skills; located 20 miles north in University Park housing development. Course features long fairways with mix of open and heavily-wooded fairways. Several fairways play up, down and around rolling hills. Course length, approximately 8,500 feet with challenges for the most veteran of disc golfers. Course features 18 permanent baskets, concrete tee pads and signage at each tee. Several hole placements will be blinded from tee pad. Physically demanding. $5 admission/$30 annual.
University Park Disc Golf Course Layout 
Directions
 
Warner Park
 Challenging, 9-hole disc golf course with tough uphill, downhill and cross-slope terrain fairways. Only park in city limits, feels like you're in the Flint Hills. Be prepared to hike, with 100-yard uphill hike to the course. Many of the fairways have 40-feet-plus elevation changes. Some fairways are in thick timber, requiring tunnel navigation. Enjoy large concrete tee pads, detailed signage and quality baskets. Course sits on one of the highest points in Manhattan. Be sure to take a minute from the highest tee pads to enjoy the city-scape, landscape and sunset of this picturesque park.