The Wareham Building
The history of Manhattan and what was once the Wareham Hotel are very closely intertwined. Hotel construction began in 1925, with Harry Wareham's intent to raise the stature of Manhattan with its first skyscraper. By 1927, the 150-room hotel was open for business as the jewel of downtown and all Manhattan.
Harry Pratt Wareham was a lifelong Manhattan-ite and a leading business entrepreneur in the early 1900s. According to the Wareham website, the hotel was an engineering marvel: "This six-story, steel-reinforced building had no equal at the time in the area" -- dining rooms, coffee room, main-floor lobby, parlor, ladies dressing rooms, second-, third- and fourth-floor hotel rooms and fifth- and sixth-floor apartments of lavish décor – the Wareham had it all! The penthouse suite served as a private bungalow for Mr. H.P. Wareham.
A quarter-century after massive flooding damaged many businesses along Poyntz, renovations brought the Wareham hotel building back to its original glory, with upper-floor apartments and the nationally-acclaimed, ground-floor restaurant named after the building's originator. Harry's Restaurant has been listed Best in the Midwest by Midwest Living, and chef Cadell Bynum has earned three-time listing among "Best Chefs of America".

The next-door Wareham Opera House was remodeled with the current facade by H.P. Wareham, and in 1910 became the second theater in Kansas to show moving pictures. The Wareham continued to be used as a movie theater for another 75 years. In 1988, the space began to be used as event space, and continues in that capacity today.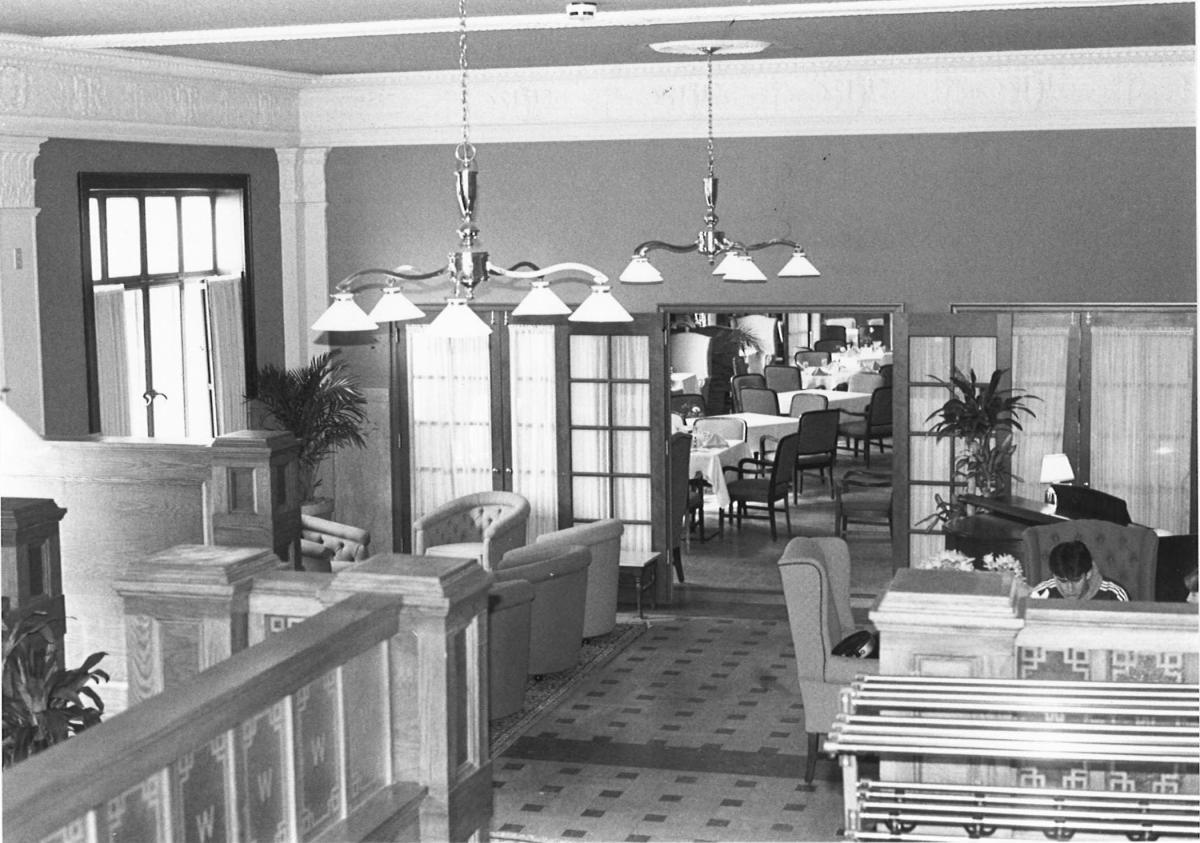 Photo of the Wareham Hotel's glamorous interior space
The massive Gillett Hotel was a predecessor to the Wareham, dating to the 19th century. It stood at 4th and Houston streets. The hotel was razed in April 1966.