History 
Oh Manhattan! Loaded with history! 
The story begins aboard a steamboat ... which chugged to Kansas from Ohio, then ran aground on the Kansas River. The year was 1855. One hundred sixty years later, the same Downtown Manhattan area stands and thrives. Manhattan Town Center is more than 30 years old, and still fits nicely at the end of Poyntz Avenue like a snug-fitting shoe.

When you shop in Aggieville, you're walking around the first shopping district in Kansas, and it continues to thrive as a nighttime entertainment district. Look how far the little establishment of Manhattan has come. All because of Steamboat Hartford, stuck on a sandbar!
 
It all starts aboard Steamboat Hartford
On April 27, 1855, the Cincinnati and Kansas Land Company departed Cincinnati, Ohio, on the Steamboat Hartford, bound for north-central Kansas. The plan was to head west via the Ohio, Mississippi, Missouri and Kansas rivers, which led to founding an abolitionist community in Kansas Territory. New York investors in the land company played a substantial role in naming Manhattan for the new town.

A new town of Boston was already established where the Hartford was grounded, and Bostonians liked the new arrivals. Once convinced to stay, the town became Manhattan at the newcomer's gracious request.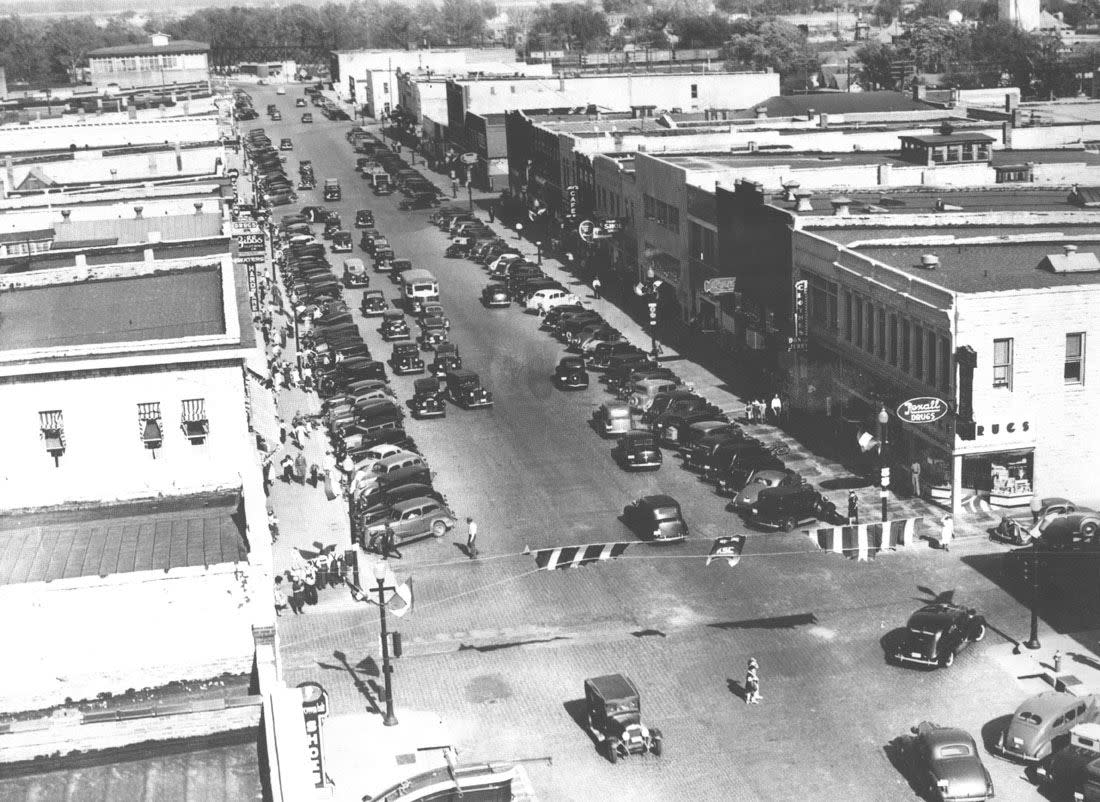 The Little Apple®
Manhattan NY, originally coined the Big Apple term in early 1900s, and made the name part of a '70s tourism campaign. Only natural, then, for Manhattan KS, originally named after the large borough, to follow suit. MHK went with a different-sized luminosity, and became "The Little Apple®", and was first called The Little Apple® back in 1977. Other nicknames include MHK/ Manhappenin' / Manhappiness; visitors quickly find the reason why: the friendly nature of "Manhattan-ites"! It's contagious!