Outdoor Activities
Oh-so-tremendous outdoors
Adventure starts here in Manhattan. Experience the scenic Flint Hills at many of the parks and trails throughout Manhattan. Enjoy a lake day at Tuttle Creek State Park whether you're boating or paddling. Don't forget about the great hunting and fishing opportunities at Tuttle Creek State Park. Find miles of trails perfect for hiking or biking all around town. Whatever kind of outdoor activity you fancy Manhattan has something for you!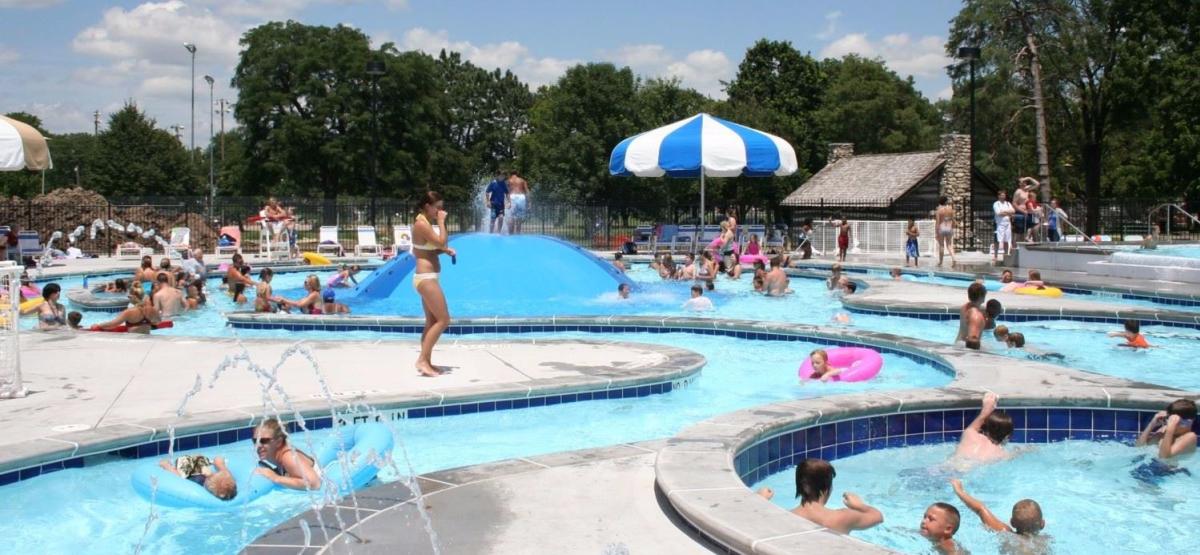 Manhattan City Parks & Recreation Facilities
28 Parks. Fantastic amenities. Year-round enjoyment! Relax under a large, shade tree or picnic at one of 20 shelters. Kids enjoy the afternoon at any of 13 playgrounds, three pools, City Park splash park feature. Fish at 5-acre stocked Jerry Dishman Lake, Anneberg Park. Team sports? Manhattan's parks boast an abundance of athletic fields and courts. 
Bird watching
Take birding and wildlife trip to the Kansas Birding Festival for lasting memories. Experienced tour guides give expert analysis on trips to prairie chicken booming grounds: Konza Prairie, Milford wetlands, Kansas Landscape Arboretum and much more. 
Updated list scheduled events
Kansas Birding Festival
 
Tuttle Creek Lake State Park
5 miles north of Manhattan
12,000 acres of water 
16,000 acres of land surround the lake
U.S. Corps of Engineers Information Center
Tuttle Creek Lake State Park
 
Water Sports 
Tuttle Creek Lake is located five miles north of Manhattan with the reservoir situated on the northern edge of the Flint Hills. The lake area offers 12,000 acres of water with 100 miles of wooded shoreline. Eleven parks present wide range of options for overnight camping pads, beaches, comfort stations, boat launching ramps, utility hookups and picnic tables. Also available for lake visitors: full service marina, nature and equestrian trails, disc golf course, cabin rental and areas for off-road enthusiasts (user fees may apply). Picnic shelters available for group events at Tuttle Creek Lake. 
 
Paddle
Activities abound for a splashdown to water fun on the Kansas River. The river runs through the south and east side of Manhattan, with readily accessible points of access. You name it: canoe, float, kayak, paddleboard or fish along the river, the opportunities to cut your own wake are plentiful. Note: The Kaw is a big river and not appropriate for novice and beginning paddlers if running above 5,000 cubic feet/second. Please exercise caution and enjoy your water activity.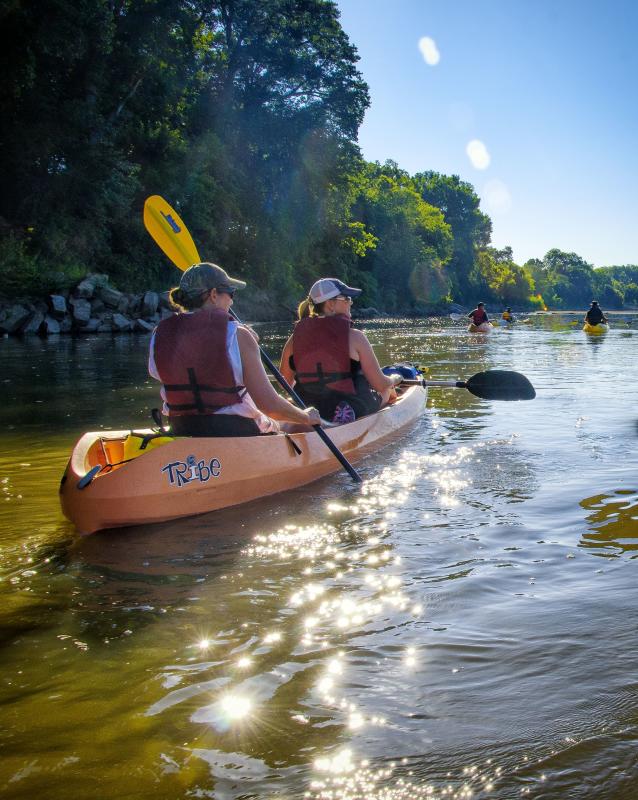 Paddling aplenty   Kansas Canoe and Kayak Association
Reserve group shelters, River Pond State Park
Tuttle Creek State Park
 
Off-Roading
Spillway Cycle Area: 45-acre park boasts several challenging trails (exclusive to ATV/motorcycle)
Tuttle Creek off-road vehicle area: 310-acre park featuring miles of steep, rugged trails for all vehicles 
 
Shooting Ranges 
Fancy Creek
Outdoor pistol range (10-20 meters) and rifle range (50-100 meters). Hunters can sight in a scope or target shoot (north of Randolph). 
Hours
Open 10 a.m. to 5 p.m., first/third weekends; fourth Thursday of every month. 785-539-7941
Friends of Fancy Creek Range
Tuttle Creek Shooting Park
Clubhouse, instructions, tournaments, traps
ATA trap, Wobble trap, 5-stand sporting clays (with pro sports shop, gun rental)
Open 1-5 p.m. Sunday, 5:30 to 8:30 p.m. Thursday
Tuttle Creek, 6364 Tuttle Creek Blvd.