Kansas State University
The No. 1 choice of high school students in the state of Kansas, Kansas State University is also the state's first established public institution of higher learning.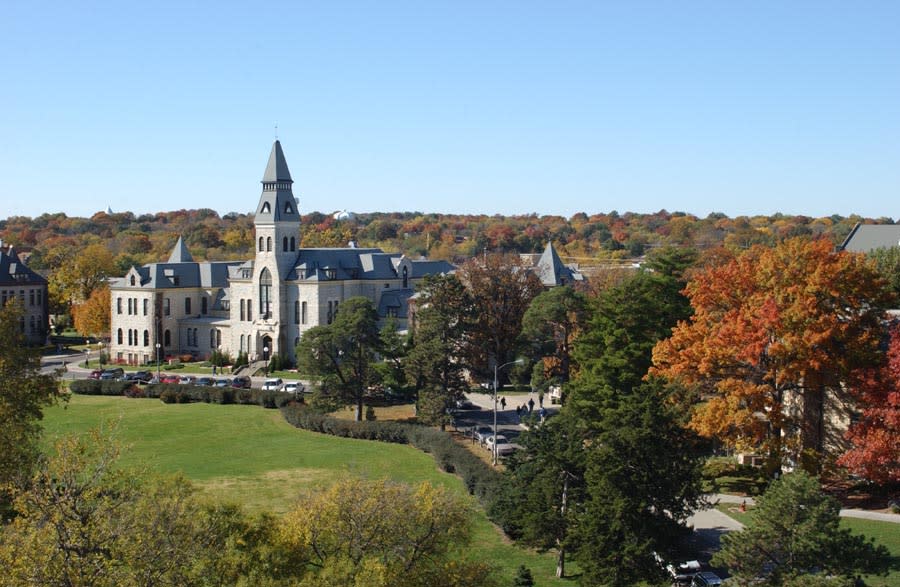 Brief History
As the first land grant university created under the Morrill Act, K-State opened in 1863, and offers many cultural, recreational, educational and athletic attractions.
 
Colleges
K-State is a comprehensive university and a major center of teaching, research and service with an enrollment of 25,000 students and nine academic colleges:
Agriculture
AP Design
Arts and Sciences
Business Administration
Education
Engineering
Human Ecology
Veterinary Medicine
Technology & Aviation (Kansas State Polytechnic in Salina)
Tours
Special tours offer groups of 10 or more an insider's view of on-campus sites, such as the nuclear reactor and the fire department headquarters. Enjoy a walking tour of campus, a leisurely stroll to connect you with the beautiful aesthetics of the K-State campus.

Visit historical buildings. Learn about life in K-State's newest housing residence, Wefald Hall, or the offerings that surround the on-campus Jardine apartments. Absorb the history of K-State; take a break in the renovated K-State Student Union, and enjoy some Call Hall ice cream and signature crown rolls. Welcome to K-State!

785-532-6011
Kansas State University