Kansas State University
The No. 1 choice of high school students in the state of Kansas, Kansas State University is also the first operational land-grant college in the nation.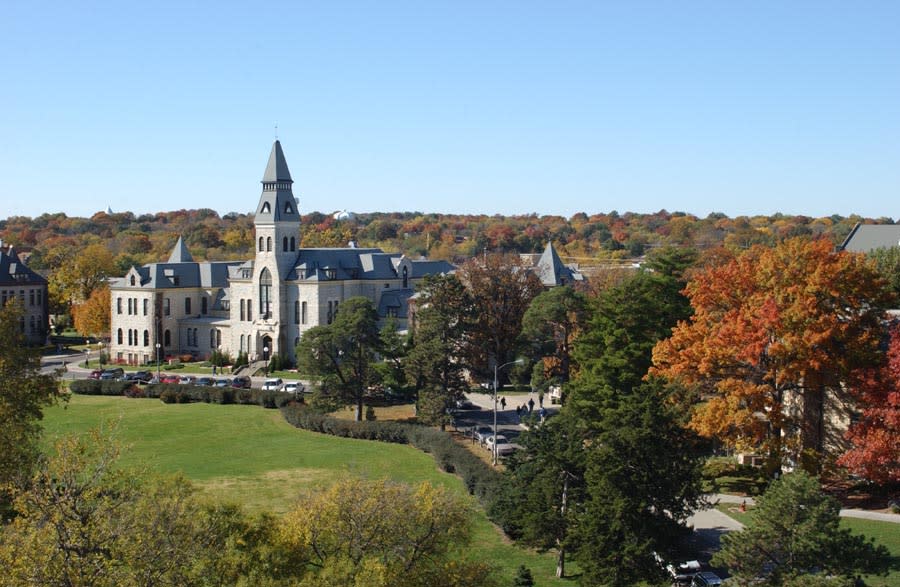 Brief History
As the first land grant university created under the Morrill Act, K-State opened in 1863, and offers many cultural, recreational, educational and athletic attractions.
 
Colleges
K-State is a comprehensive university and a major center of teaching, research and service with an enrollment of over 20,000 students and nine academic colleges:
Agriculture
Architecture, Planning and Design
Arts and Sciences
Business Administration
Education
Carl R. Ice College of Engineering
Health and Human Sciences
Veterinary Medicine
Technology & Aviation (Kansas State University Salina Aerospace and Technology Campus)
Staley School of Leadership Studies
Global Campus
Graduate School
K-State Olathe
Tours
Special tours offer groups of 10 or more an insider's view of on-campus sites, such as the nuclear reactor and the fire department headquarters. Enjoy a walking tour of campus, a leisurely stroll to connect you with the beautiful aesthetics of the K-State campus.

Visit historical buildings. Learn about life in K-State's newest housing residence, Wefald Hall, or the offerings that surround the on-campus Jardine apartments. Absorb the history of K-State; take a break in the renovated K-State Student Union, and enjoy some Call Hall ice cream and signature crown rolls. Welcome to K-State!