Kayaking, Canoeing, and Paddling
Let's go paddling
Adventure is here in Manhattan! Whether you enjoy kayaking, canoeing or stand up paddling Manhattan has several options for you. For experienced paddlers head out to the Kansas River, Manhattan has two access points for the river about 3 miles apart. Tuttle Creek offers two paddling options, for novice paddlers opt for Tuttle Creek River Pond, for more experienced paddlers find several spots along Tuttle Creek Lake to paddle. Don't forget about Pottawatomie County State Lake 2 also great for a relaxing paddle.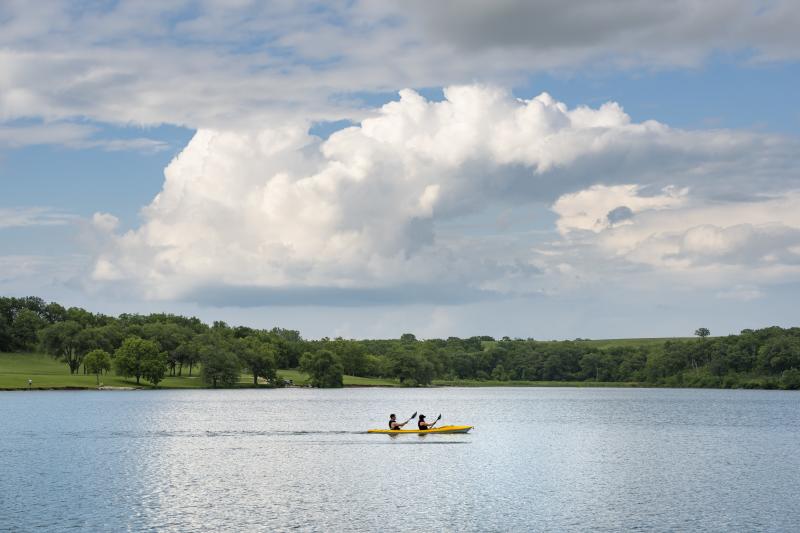 Little Apple Paddle
Fun annual event carries paddlers east from Linear Trail Head to Saint George on the Kansas River. Buses return paddlers to cars parked at river origination point. Sign up through Manhattan Parks and Recreation 

The Kansas River is part of the National Water Trail System. Contact Visit Manhattan for more information on any paddling events.