Gameday Eats
Gameday: Little Apple bangs out big (and small) bites
In town for the game?
​Menu options abound around The Little Apple®
There's an indomitable spirit among K-State Wildcats fans, a common enthusiasm to conquer the seemingly insurmountable. Manhattan shares that similarly fierce spirit as that of unique Midwest dining destinations. MHK is quite the beacon, tucked away in relative quiet of the Great Plains. The Little Apple® menus pop with big, bold flavor in this spot where folks cheer unabashedly for their beloved Cats, and welcome out-of-towners like long-acquainted neighbors.
Audible to Aggieville
Vibrant venues are an expectation among college fans, and boy, does Aggieville deliver! Just beyond the borders of K-State's campus, the first shopping district in Kansas comes alive with game day activity. The 'Ville thrives with lively nightlife and equally energetic, eclectic hangouts where generations of K-Staters get geared up for big games.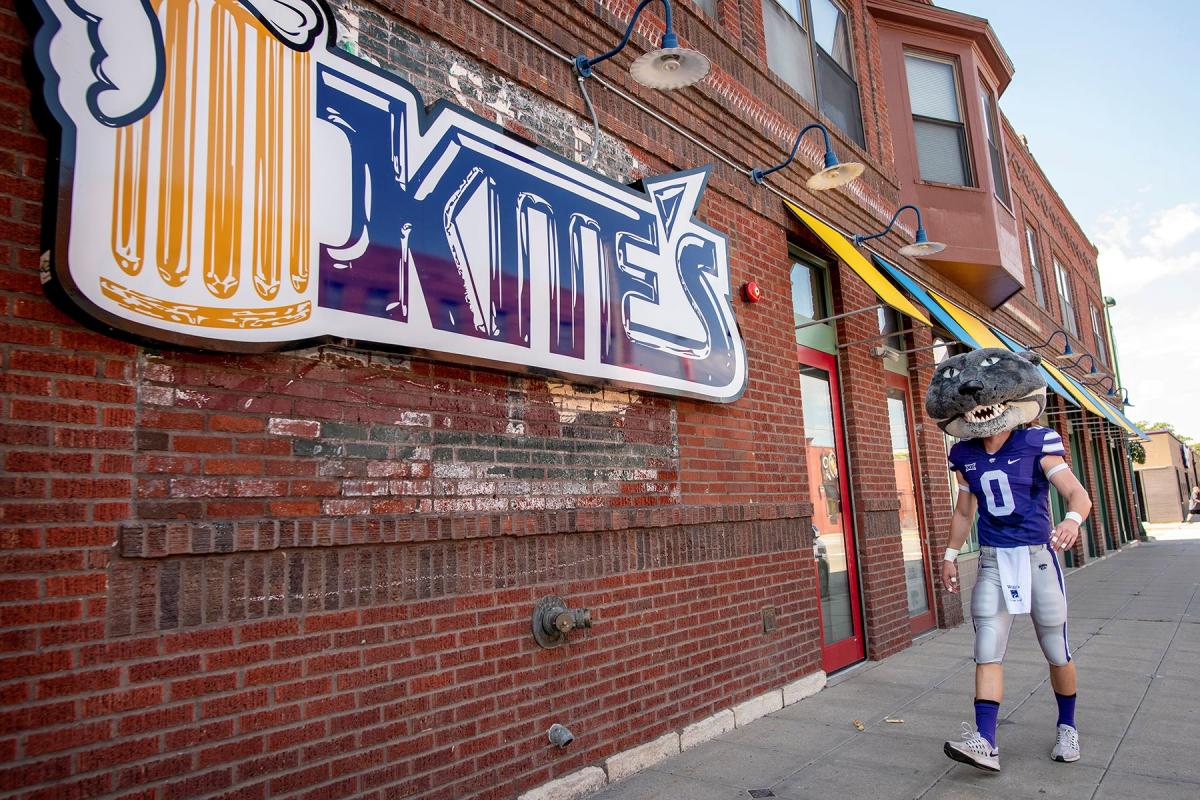 What are the favorites?
As for the food dishes, start right in the middle of the neighborhood with an appetizer at So Long Saloon, where the Chipotle raspberry and black bean dip slides down the gullet just as easily as cold one in an Old West bar. 
Go long with So Long and so much more
Taco Lucha "backs up" to So Long Saloon with a shared kitchen … Lucha cranks out Mexi-style tacos with a hip, '60s wrestling theme. Rock-a-Belly Deli has been dishing out delectable deli sandwiches for a quarter century, and Coco Bolo's delivers with cantina-style wood-fired grill selections. For the night owls, the Varsity Donuts truck packs a serious late-night flair with a range of munchies for the bar crowd: among them corndogs and an out-of-this-world mac-n-cheese.

Aggieville USA your pre- and post-game spot to hang out
Downtown dining has enriched flavor at multiple restaurants along Poyntz Avenue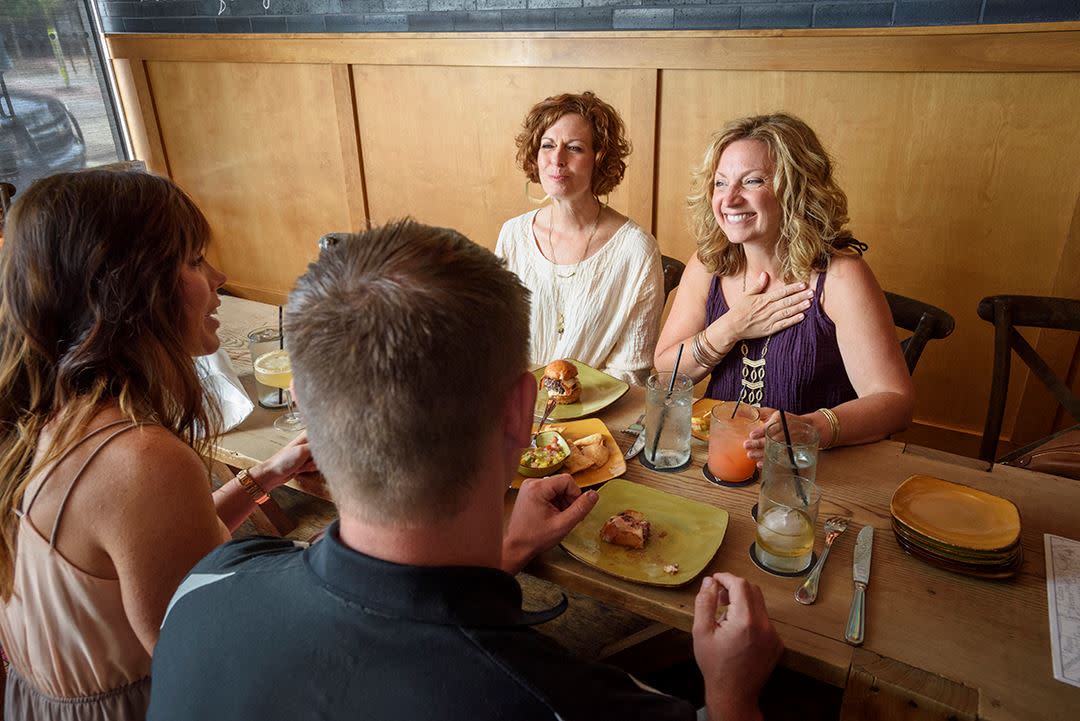 When the college crowd commandeers the Aggieville scene, Downtown Manhattan is a great escape with an added array of dining delights. 
Bourbon & Baker, beautiful bites
Bourbon and Baker adds a Southern flair with small-plate selections like chicken and waffles with a rich dripping of glazed maple syrup. Delectable!
Tap into your food craze
MHK's Man-happy menu flourishes at Tallgrass Taphouse, an 11,000-square foot brewpub with wide selection of trendy taps and unique fare. Tap into the tortuously tantalizing tastes!
Eat and drink in Downtown MHK