Manhattan features a variety of great places to stay from traditional hotels to bed and breakfast spots to unique cabins. Find Manhattan's most unique stays below. 
Bed and Breakfasts 
Anderson Bed & Breakfast 


Andersen Bed and Breakfast located less than a mile from Kansas State University boasts modern decor and amenities in an updated limestone 1910 home. View the tree-lined, brick street as you sit on the front porch in a rocking chair. This Bed and Breakfast is the perfect spot for anyone looking to enjoy Kansas State University whether for an event or taking a stroll down memory lane. 
Moore House Bed and Breakfast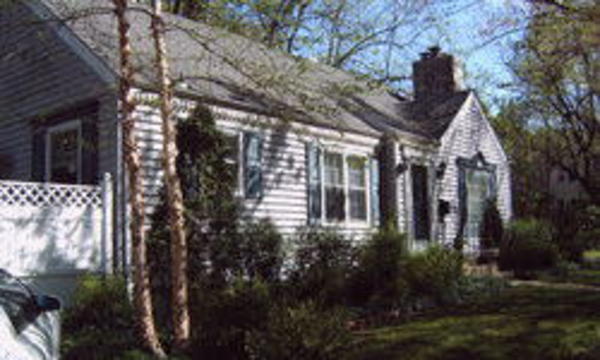 The Moore House Bed and Breakfast will take you back in time to the 18th Century. The Rooms are designed and decorated in Queen Anne and Chippendale period furniture. The Bed and Breakfast features an outdoor courtyard and garden. It's location lends well to enjoying Kansas State University activities. 
Scenic Valley Inn Bed & Breakfast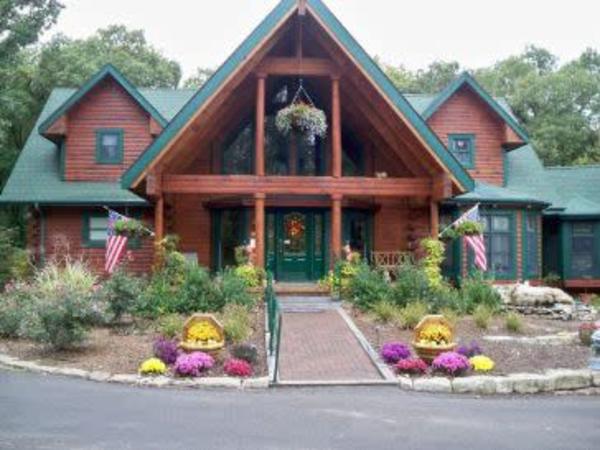 Enjoy a scenic seclusion on the outskirts of Manhattan at Scenic Valley Inn Bed and Breakfast. Find views of the Flint Hills all around at the Scenic Valley Inn. Their rooms provide modern amenities in the prairie landscape. 
Air BnBs 
Prairewood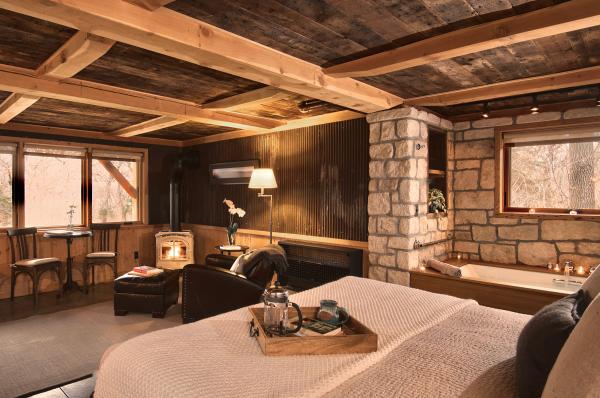 Prairiewood features a few lodging options on the prairie oasis. The retreat house features 4 bedrooms/bathrooms, the stone house offers a total of 4 private bedrooms three of which are complete bedroom/bathroom suites and the home place features two complete suites. The Prairiewood property features tons of walking trails as you view the scenic Flint Hills. 
Konza Cabin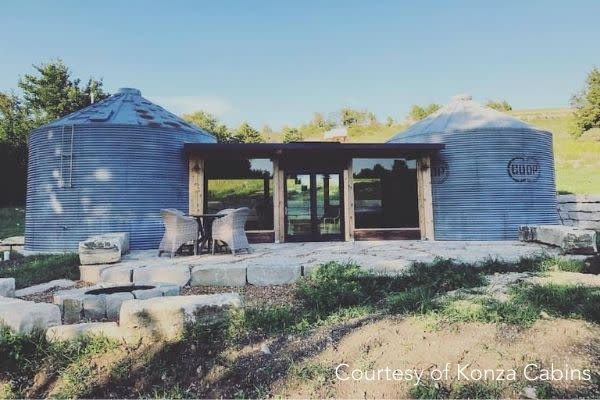 The Konza Cabin is a unique lodging experience, one like never before. The cabin is made up of two reclaimed grain bins connected by a glass atrium. The space sleeps 4 people total and features all the amenities you would need like a full kitchen, bathroom and an outdoor fire pit. The Konza Cabin is located on a 100 acre ranch that features Flint Hills views. Only 7 miles from town this is the perfect way to escape the hustle of city life and still enjoy modern amenities. 
Carnahan A-Frame at Tuttle Creek Lake


Only a 20 minute drive from Manhattan the Carnahan A-Frame House gives you unique views of Tuttle Creek Lake and access to the nearby Carnahan Creek Recreation Area. The delightful A-Frame shape accommodates up to 8 guests perfect for large families or group getaways. The host says feel free to bring your boats, horses and fishing poles. The property features a fenced pasture for your horses and a pond. All of your favorite country living activities with modern amenities inside the home. 
Tentrr Signature Site - Lakeview Hideaway at Blue Vista 


Enjoy a unique stay in a canvas tent at Blue Vista near Tuttle Creek Lake, the Tentrr Signature. The safari style canvas tent is on a raised platform and measures 10 x 12. Things you won't find here are electricity, wifi, or modern plumbing read as: the true chance to unplug. You won't need to bring a shovel for bathroom time though as they do supply a camp toilet and a Coleman Sun shower to keep you clean. 
Manhattan features a variety of lodging options from traditional spots like hotels to glamping out near the water. Which lodging option will you pick on your next stay in Manhattan?