When you think of anniversary gifts your mind may go to flowers, jewelry or a weekend away. Or what about a museum of art named in your spouse's honor? That's just a bite into the big history of the Marianna Kistler Beach Museum of Art. The Beach Museum as locals call it has been an important part of Manhattan's art community since its opening date 25 years ago in the Fall of 1996. 
Kansas State University before 1996 featured its art collection across campus in public spaces and offices. In 1990, K-State's First Lady Ruth Ann Wefald took charge in raising funds to build what is now known as the Marianna Kistler Beach Museum of Art. Through a large lead donation from Ross and Marianna Beach of Hays, Kansas, the 26,000 square foot art museum on the south east corner of campus was made possible. The museum opened with five galleries, two art storage space, works spaces and more. Mr. Beach decided on naming the museum after his wife in celebration of their 50th Anniversary.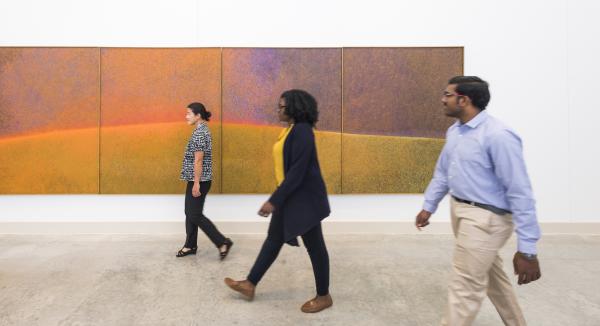 The museum in 2001 worked to raise funds as the art collection expanded to have additional space for the art collection, temporary exhibits, educational programs and more. In 2007, the Mary and Morgan Jarvis Wing of the Beach Museum of Art was built. The wing features three additional exhibition galleries, three art storage areas and more.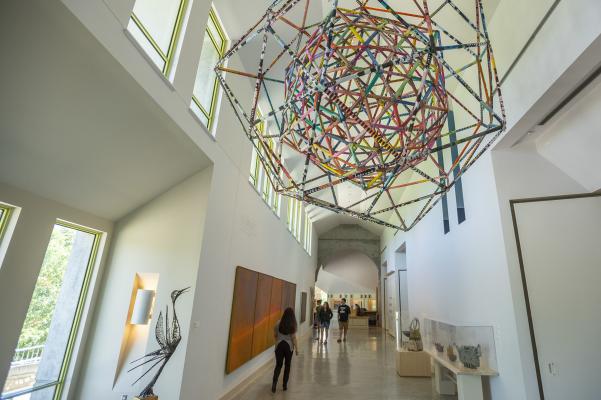 The Beach Museum has developed many educational programs and events that received awards and recognitions. The museum is accredited by the American Alliance of Museums. In 2014, the Beach Museum's Young Curators and Artists program was awarded the 2014 Excellence in Programming award from the Mountain-Plains Museum Association Education Committee.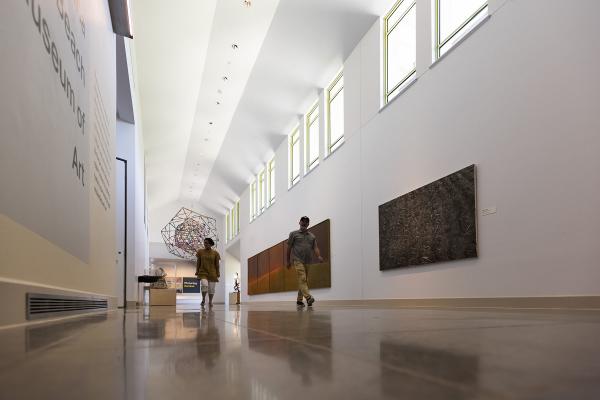 The museum features a permanent collection as well as a rotating exhibit. The permanent art collection now contains over 10,000 pieces of art in all different types of art mediums. Each piece emphasizes art of Kansas and the surrounding region. The rotating exhibition has featured exhibits such as Pete Souza: Two Presidents, One Photographer, From the Red Barn: Three-Dimensional Work by Lester Raymer, Civil War Era Drawings from the Becker Collection and many many more.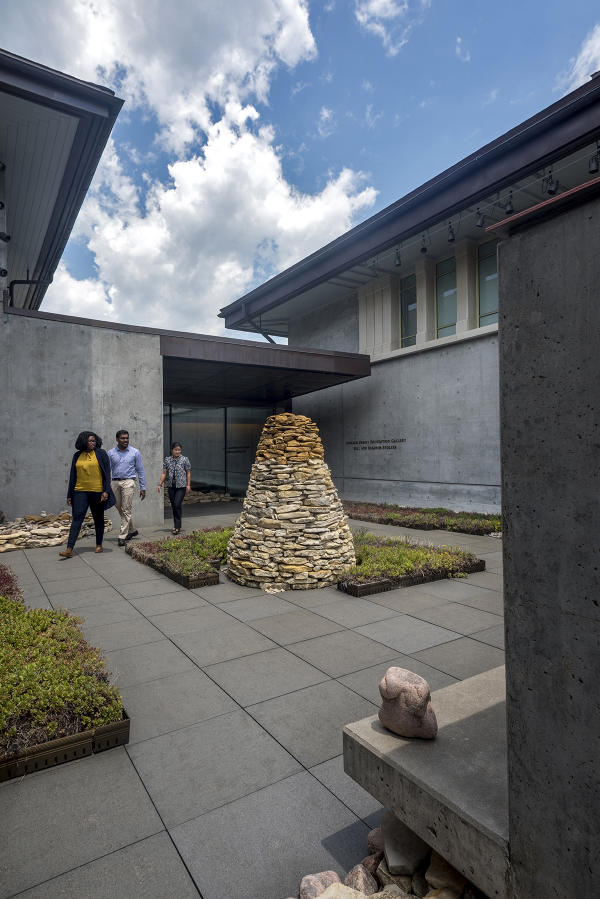 This Fall, look forward to future exhibits: Gordon Parks: "Homeward to the Prairie I Come," Doug Barrett's Find Your Voice and 45 Paleolithic Handaxes from Transfigurations: Renaming the Past. Upcoming events include virtual discussions and live streams, gallery discussions, KSU Family Day, a holiday workshop and more. Stay up to date with the Marianna Kistler Beach Museum of Art's events on the Visit Manhattan Calendar.