It's undeniable that food is the best part of a vacation. And, experts say vacation calories don't count! Here in Manhattan, we have everything you need for the perfect foodie experience. Read on for a list of some of our best eateries for brunch, fine dining, international cuisine and everything in between. 
Brunch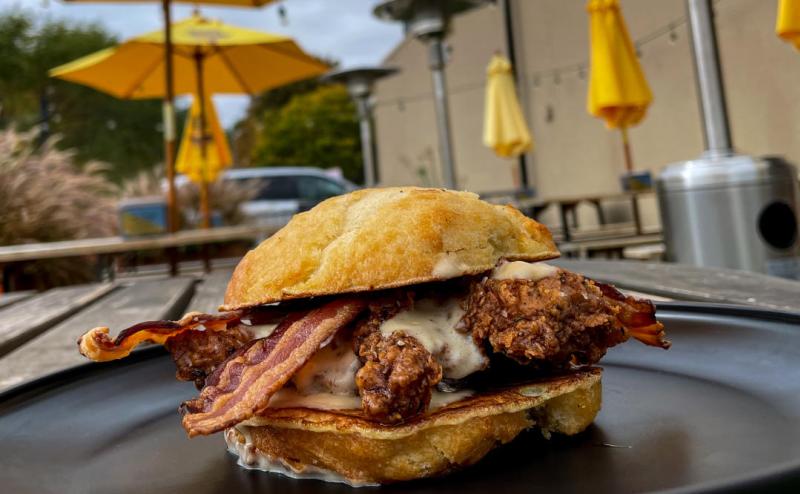 Nothing says brunch like a warm, fluffy, homemade biscuit and Guilty Biscuit has just that! Located at 3033 Anderson Ave, they pack their mouth-watering biscuits full of chicken, bacon, gravy and more. While their signature Guilty Biscuit is nothing to pass up, locals rave about their creamy mac and cheese. Try a new entree two-three-four days in a row because they're open, serving their full menu Tuesday-Sunday.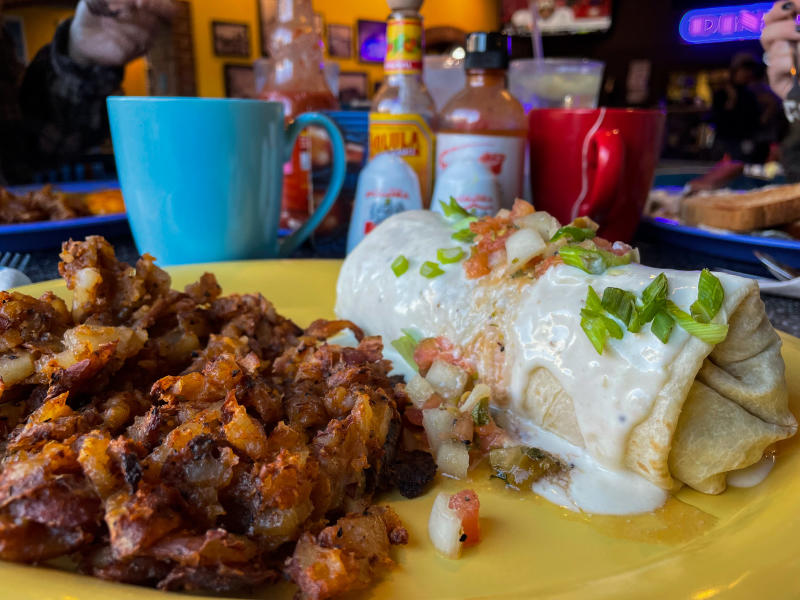 The Chef is Manhattan's local breakfast cafe located at 111 S. 4th St. It's the perfect place for the experienced bruncher as they serve up a delicious breakfast menu every day of the week! Their mighty good menu is packed full of savory entrees like the Dang Quesadilla, Pancakes Bananas Foster, or their homemade biscuits and gravy. They also serve a variety of grown-up drinks like a manmosa, a perfect combination of Busch Light beer and a splash of OJ to top off your morning.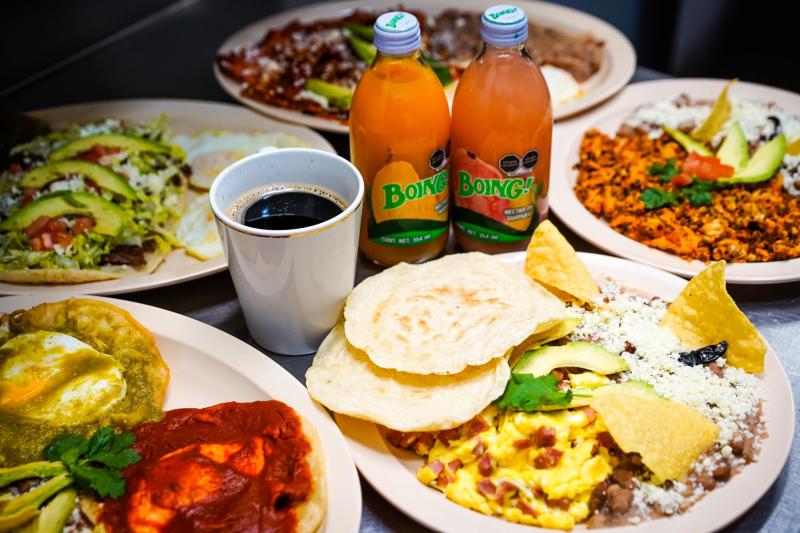 Experience an authentic Mexican breakfast at Antojitos! Located at 1103 N. 3rd St., they open daily at 7 a.m. ready to satisfy all your early morning breakfast cravings. Find menu items like Huevos Rancheros, Chilaquiles, Pancho Villa and so much more. If you find yourself craving some breakfast food in the evening? No problem, the breakfast menu is served all day long!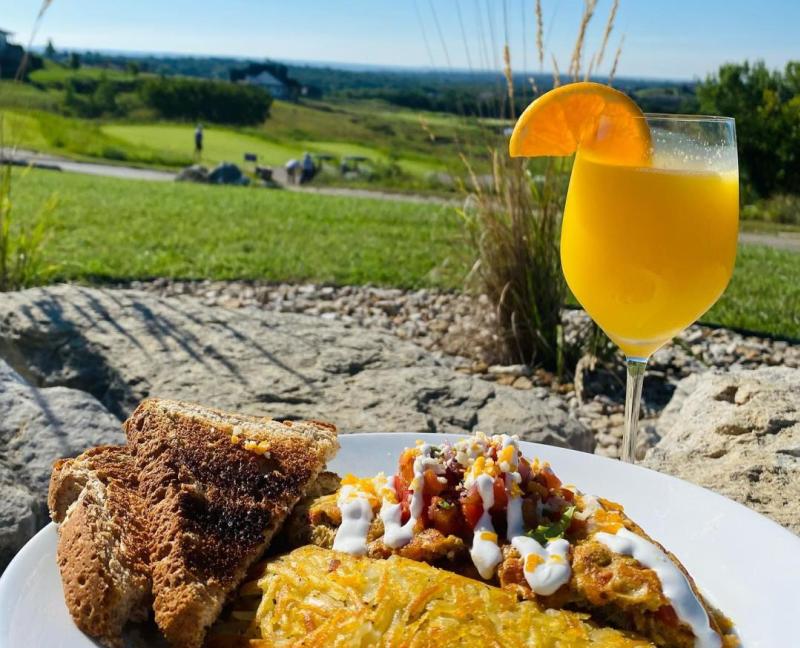 Located at the Colbert Hills golf course, 5200 Colbert Hills Drive, Colbert's Bar & Grill serves a special brunch menu from 11 a.m. - 2 p.m. every Sunday. Here you can sit on their patio, enjoy the cool morning breeze, views of the rolling flint hills and some wonderful entrees like stuffed french toast, spicy chicken & biscuit or the classic Avocado toast. Plus don't miss their $4 mimosa!

Honorable Mentions
Early Edition, located at 600 S. 4th Street or 3210 Kimball Ave.
Rockin' K's, located across from Bill Snyder Family Stadium at 1880 Kimball. Open for Sunday morning brunch from 9-2 p.m.
 
Lunch Favorites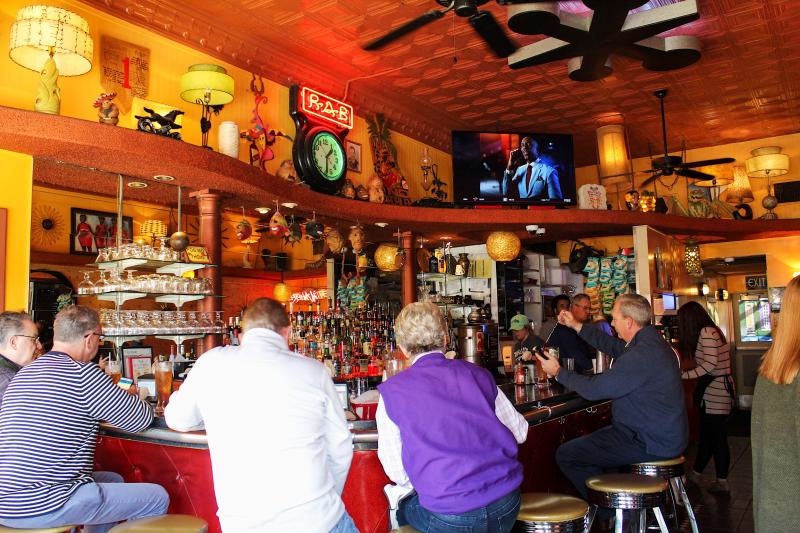 Known for their belly-bustin' deli sandwiches, Rock a Belly Bar & Deli has just what you want for a great midday lunch! They are located in Aggieville at 718 N. Manhattan Avenue. Locals rave about their Hummus and summer beer. Come give it a try!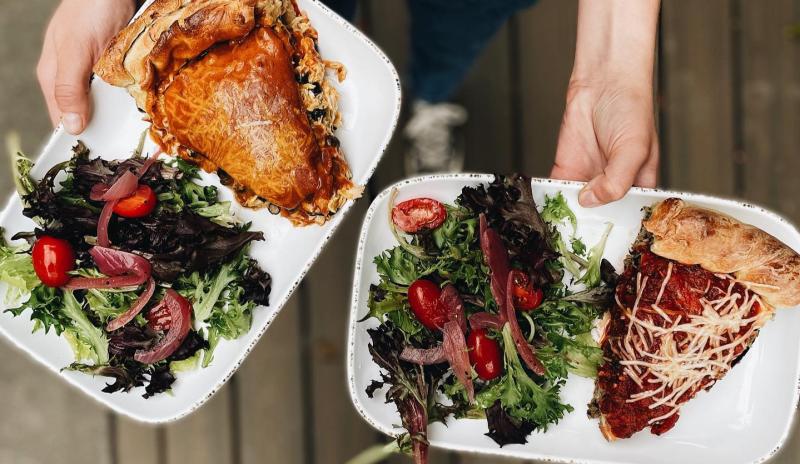 Bluestem Bistro is also located in The 'Ville at 1219 Moro Street. Since 1994 Bluestem Bistro has been a go-to coffee shop for visitors, students and locals alike and their daily lunch menu does not disappoint. Try one of their salads, soups, paninis or flatbread pizza! Don't forget to grab an afternoon coffee while you're there.
At 223 McCall Road, you'll find award-winning, made-from-scratch BBQ. If you're looking for a heavier lunch spot, Cox Bros BBQ has what you need. Their menu has a wide range of options from classic sandwiches, 1-3 meat platters and an abundance of signature sides. But they don't stop there, they also feature "more than BBQ" meals like smoked chicken & sausage gumbo, Texas Taters and the local favorite, mac & jack pot!
International Cuisine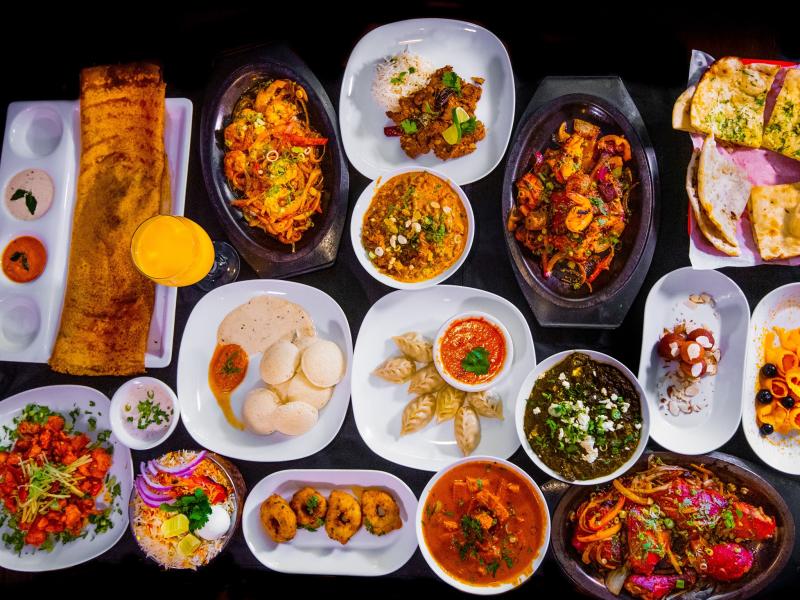 If you're looking for a true foodie experience try Globe Indian Food located at 712 N. Manhattan Ave. They serve various and authentic Indian cuisine, including hot soups, side orders, hot appetizers, rice specialties, vegetarian specialties, tandoori specialties, seafood specialties, chicken specialties, and lamb specialties.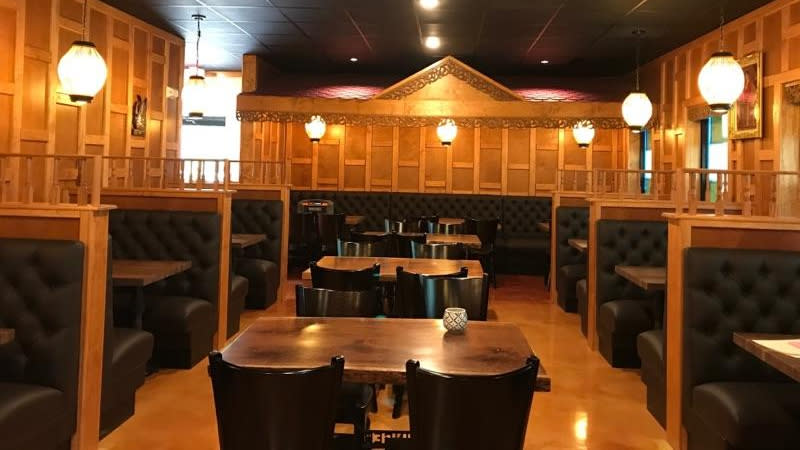 Baan Thai's menu is thoughtfully designed to provide guests with a variety of the many tastes of Thailand. From spicy salads to rich noodle dishes, they offer a wide range of choices for any and all taste buds. They also offer authentic Thai beverages, like Thai ice coffee and Thai ice tea, and special Thai desserts, like sweet rice and mangoes. Located at 1709 Fort Riley Boulevard. 

Honorable Mentions
The all-you-can-eat Chinese buffet, Bamboo Buffet, located at 2304 Stagg Hill Road.
An Asian fusion restaurant, Bi Bim Bap, located at 702 N 11th Street.
A Mexican Restaurant & Cantina, El Patron, located at 429 Poyntz Ave. 
Sports Bars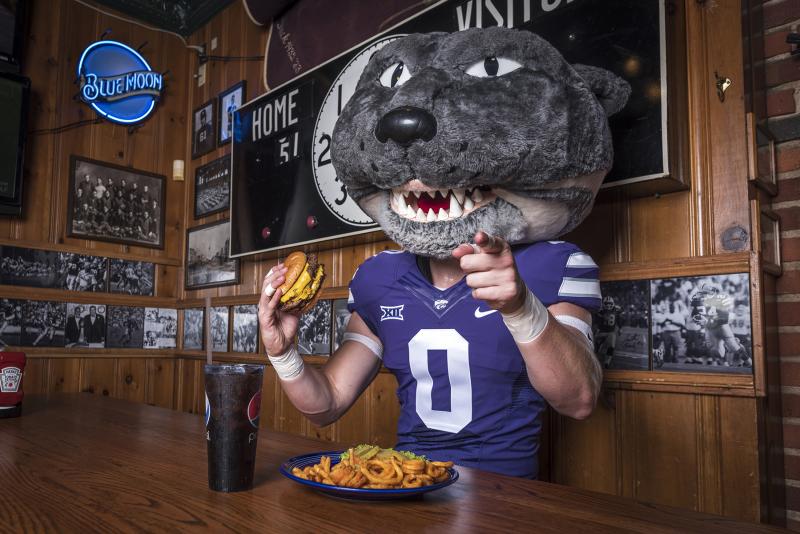 Known as a longtime tradition in Aggieville, Kite's overflows with K-State pride. The perfect place to watch the big game or have a fresh burger. The original Kiter burger is one you can't pass up. Come meet your friends at Kite's! Located at 615 N 12th Street.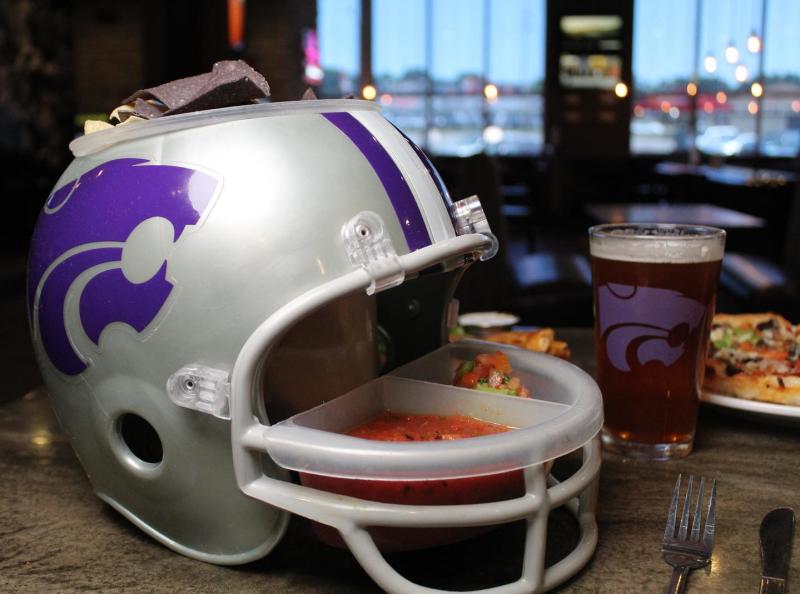 Powercat Sports Grill is a place where great food is made, cold drinks are poured and where the best fans cheer on their favorite teams. Grab Willie's Helmet Sampler and a draft beer on your foodie fun tour. Located at 3011 Anderson Avenue.
Upscale Dining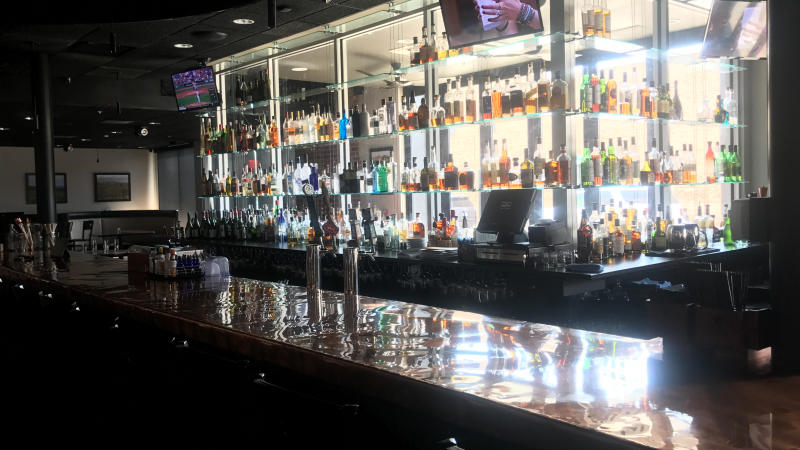 One of the most elegant dining options in town, Wine Dive + Kitchen is sure to impress you with the food and extensive wine list. It is located downtown at 121 S 4th Street. Other foodies recommend trying their delicious Scallops for dinner and make sure you start off with their mouth-watering deviled eggs.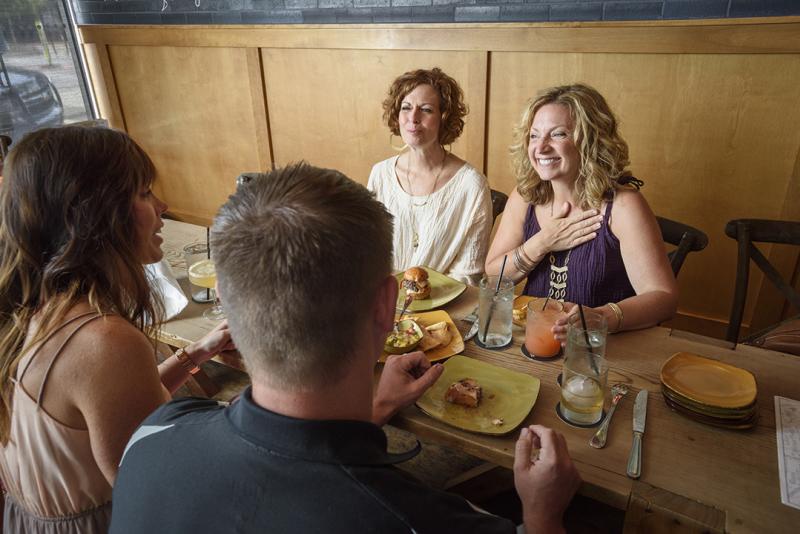 Bourbon and Baker is a foodie's heaven with a menu packed full of eccentric small plates meant to be shared and continuously brought to the table. The entries are influenced by flavors of the South and Midwest with unexpected culinary twists. Some of their most popular dishes are their fried chicken & a biscuit, duck fat french fries and smoked chicken poblano cheese dip. Don't forget to check out the bakery in the back. Here you'll find the perfect sweet treat to cap off your meal. Located at 312 Poyntz Avenue.