Not sure how to plan your 3 day weekend in Manhattan, we've got just the itinerary for you! Are you ready to take a break and have some fun?  Head to Manhattan for a 3-day trip and get a glimpse of all we have to offer.

Day 1 in Manhattan get ready to experience all that makes The Little Apple® so unique. 


Start your morning with a quick breakfast at one of the many coffee shops in Manhattan, like Bluestem Bistro, Radinas or Paramour Coffee on the west side.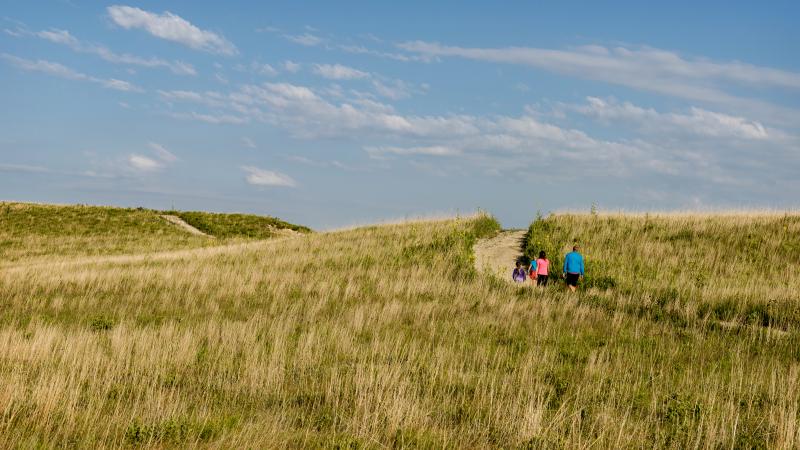 Head on out to the Konza for a morning hike. Morning temperatures are perfect for a walk on the Konza, not to mention the views at that hour are beautiful. Bring a phone to capture the views of the Flint Hills and tag #VisitMHK.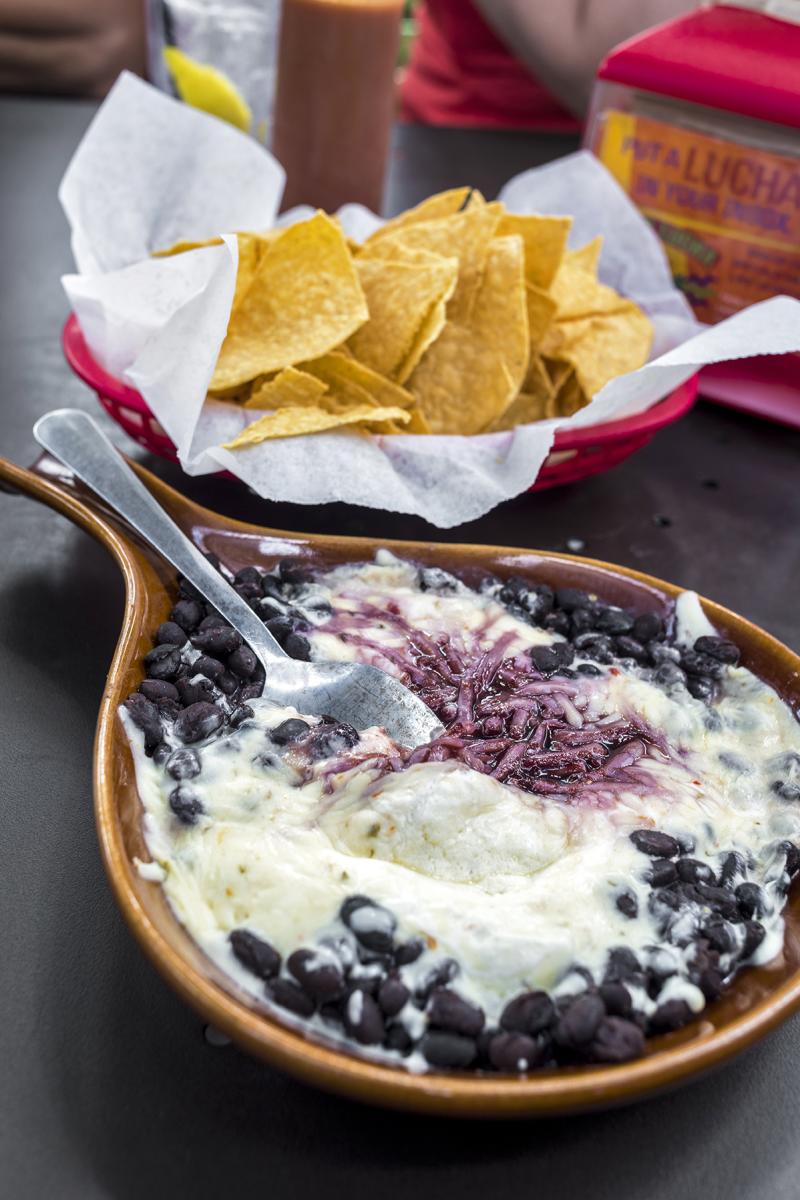 The family has worked up quite the appetite hiking the Flint Hills that morning. Head down to Aggieville, Kansas's oldest shopping district and stop by one of the many eateries. Check out a local favorite, Taco Lucha or So Long Saloon, the raspberry black bean dip is definitely worth the hype.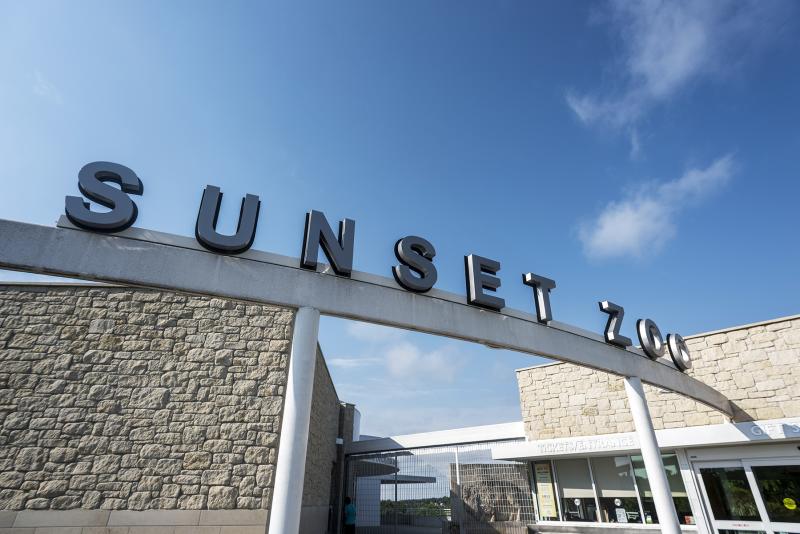 Keep the afternoon going and visit Manhattan's Sunset Zoo. The AZA accredited zoo allows you to get close to wildlife. From chimpanzees to leopards to box turtles and even flamingos. This is the perfect afternoon activity to keep the family busy after a morning on their feet.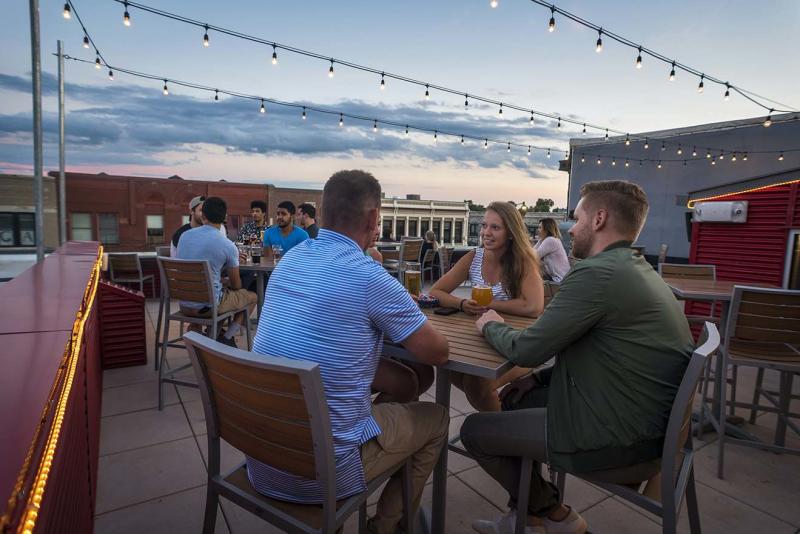 Manhattan's downtown, a separate space from Aggieville, is a great place to find local eateries. Enjoy dinner at Tallgrass Tap House, the perfect family friendly spot, with a unique menu that stretches the idea of American-Brewpub style food. Everyone will leave satisfied. Adults, grab one of their exclusive beers brewed in-house, or try one of their house cocktails. Let the kids in on the fun and treat them to a root beer float for dessert.

Looking for an evening activity to keep those teens busy? Check out Manhatchet downtown, or Axe to Grind axe throwing, on the east side of Manhattan. This is sure to be an axe-citing experience for everyone. This activity is reserved for kids 12 and older with adult supervision. 

Day 2 in Manhattan brings a lot of fun and new views.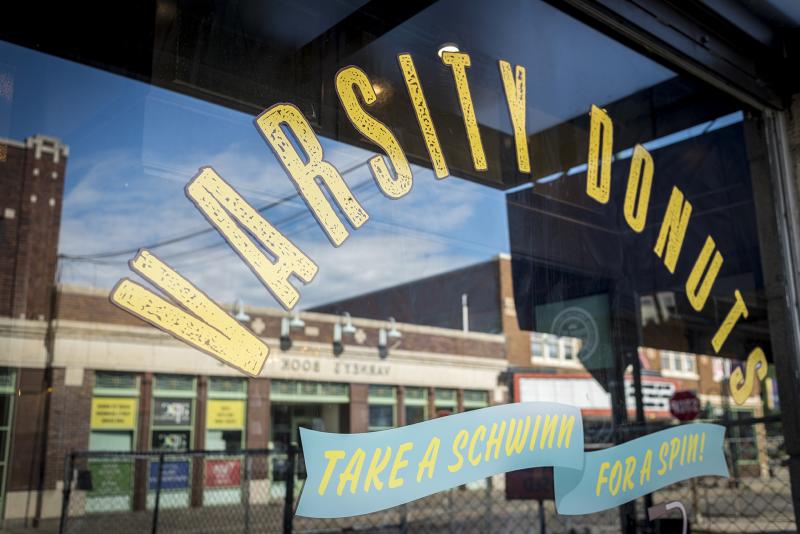 As locals would ask, did you really go to Manhattan if you didn't eat a Varsity Donut or two? Head back to Aggieville to Varsity Donuts and enjoy one of their signature donuts topped with frosting and sprinkles. Some of our favorites include the K-Stater, Party Girl and the Maple Bacon.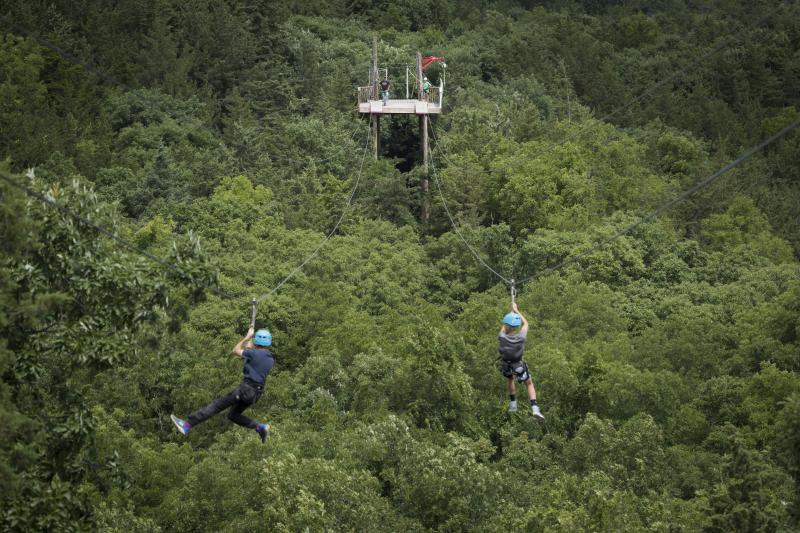 There's a reason we suggested eating light this morning, because this morning's activity is going to be daring. Head out to the Wildwood Adventure Park for an eagle's eye view of the Flint Hills and zip line four to seven lines. The Wildwood Adventure Park provides a thrilling experience for the family they are sure to remember. There is no age limit for this activity, but participants must weigh at least 50 lbs.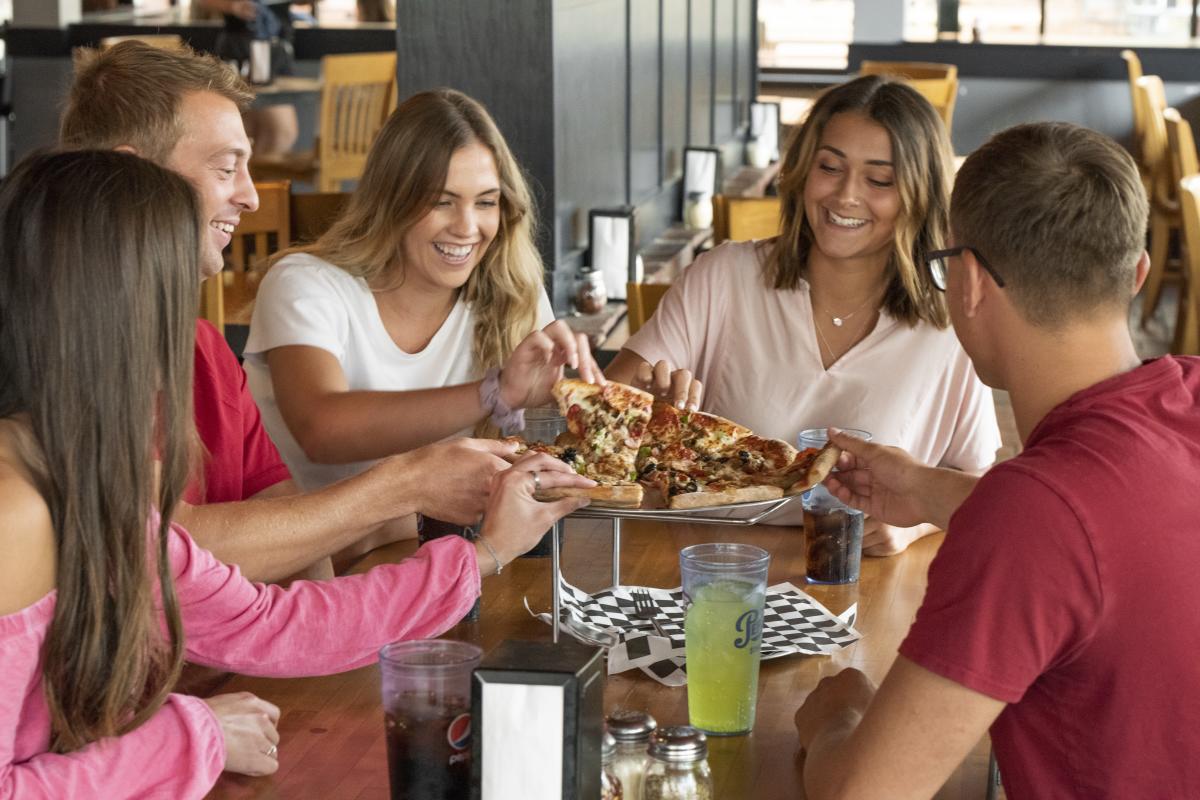 After your morning has zipped by, we know you will be hungry. Grab some pizza at AJ's NY Pizzeria. They serve their signature pizzas by the slice or by the pie to satisfy the whole family. Their garlic knots are a must. Enjoy outdoor seating and check out the mural next to their outdoor patio.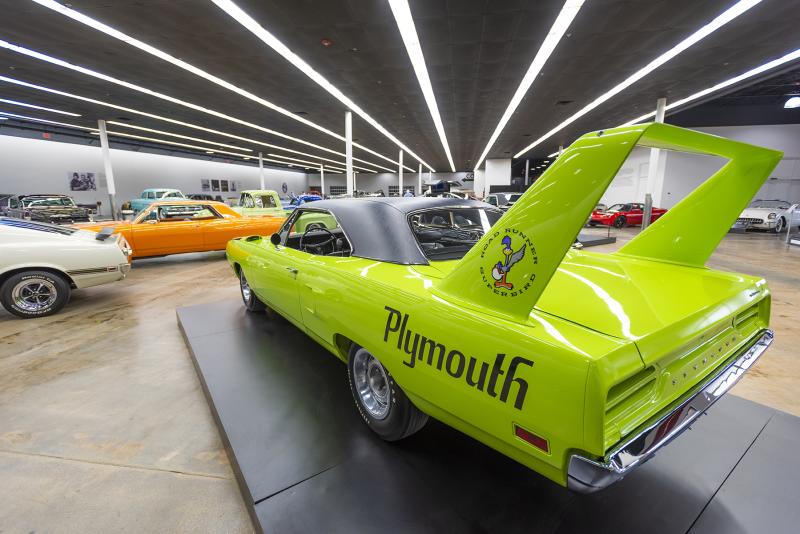 Cruise out to an afternoon at the Midwest Dream Car Collection, an eclectic car collection. The collection includes early roadsters, muscle cars and exotics from across the country. The museum not only displays the collection, but also the stories surrounding each cars history. They routinely rotate cars so there is always something new.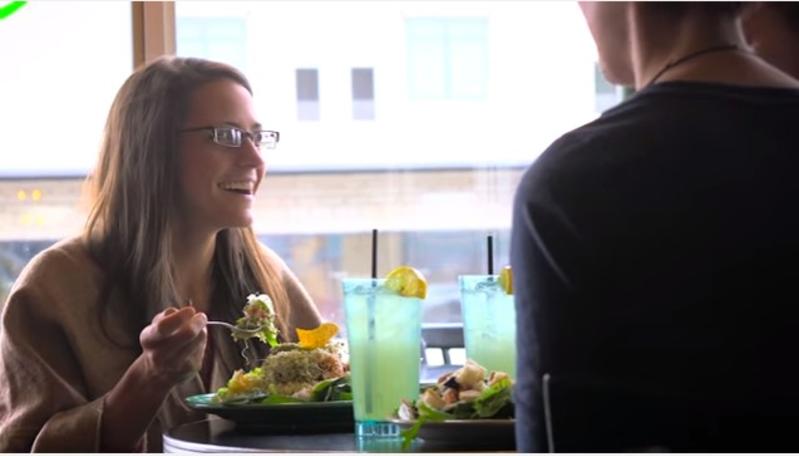 Enjoy dinner in Aggieville at Coco Bolos an experience to delight all of your senses. Sit inside or outside where spicy music will fill your ears and fill your soul with tastes from the Gulf Coast, South Texas and Southern New Mexico. Coco Bolos boasts an authentic new Mexican cuisine.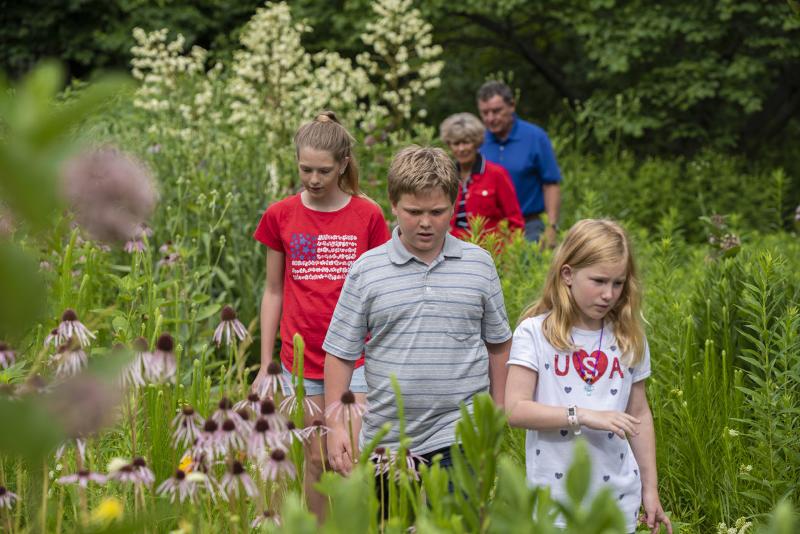 Take an evening stroll through the University Gardens. There is always something in bloom. This is a fun free activity and a great way to end the evening. 

Day 3 in Manhattan!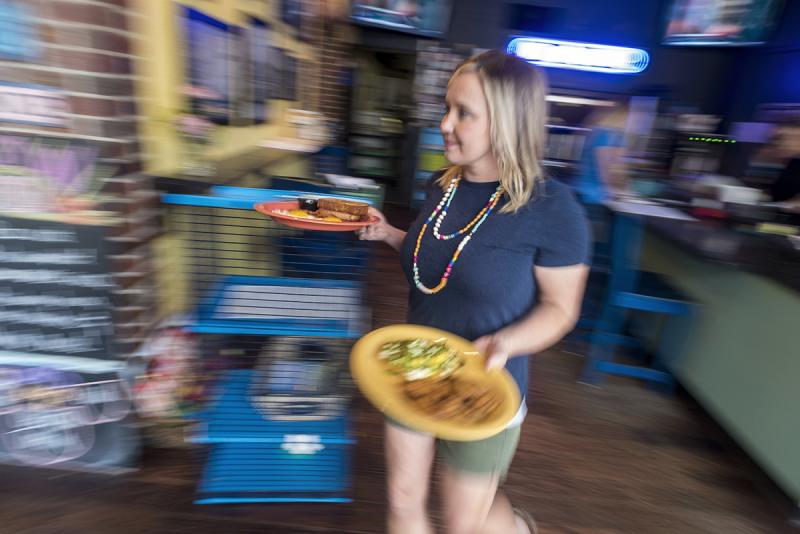 Day 3 in Manhattan, enjoy breakfast at The Chef in downtown Manhattan. Filled with breakfast favorites such as chicken fried steak-n-eggs, pancakes bananas foster or a Fajita scramble. This is a local favorite that must be enjoyed.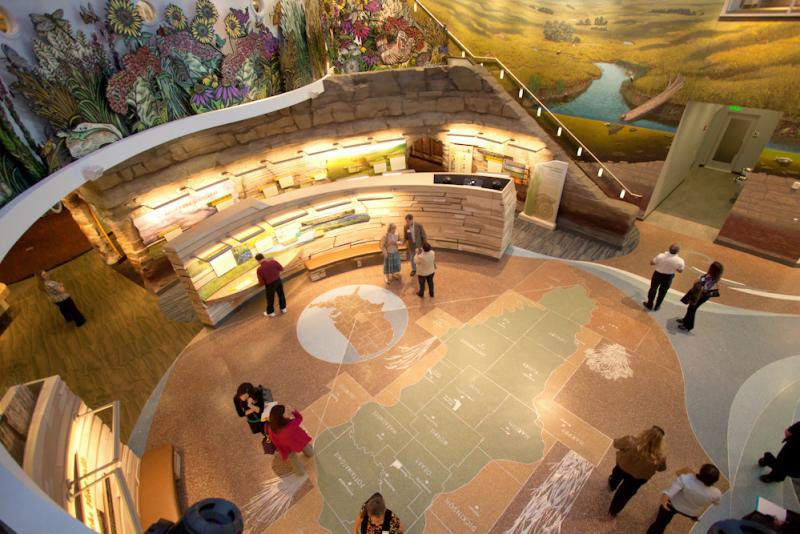 You have seen the Flint Hills by foot on the Konza, you have gained a bird's eye view of the Flint Hills by zip line, now it's time to learn about this Midwest wonder at the Flint Hills Discovery Center. Here, understand the Flint Hills with their interactive exhibit that spans more than 10,000 square feet. Don't miss their temporary exhibits, which is currently Run! Jump! Fly! it is sure to get your heart pumping. 

We are sad to see you go, but can't wait for your next visit. Grab a quick lunch at one of Manhattan's originals, Vista Drive In. Enjoy their classic vista burgers or hand battered corn dogs and finish off the trip with one of their signature ice cream treats like the cyclones or hot fudge brownies. 
We can't wait to see you back in Manhattan for your next adventure!