Wineries & Vineyards
The slopes of the Kansas Flint Hills provide protection against frost and heat as inclines discard extremes in temperature fluctuations. The sloping terrain proves ideal for vineyards that must withstand varying climates. In 2016, David and Danielle Tegtmeier opened Liquid Art Winery and Estate on Manhattan's western edge, off Wildcat Creek Road just two miles west of Scenic Road. Liquid Art became Manhattan's first winery, and more vineyards are located within a 1-hour drive.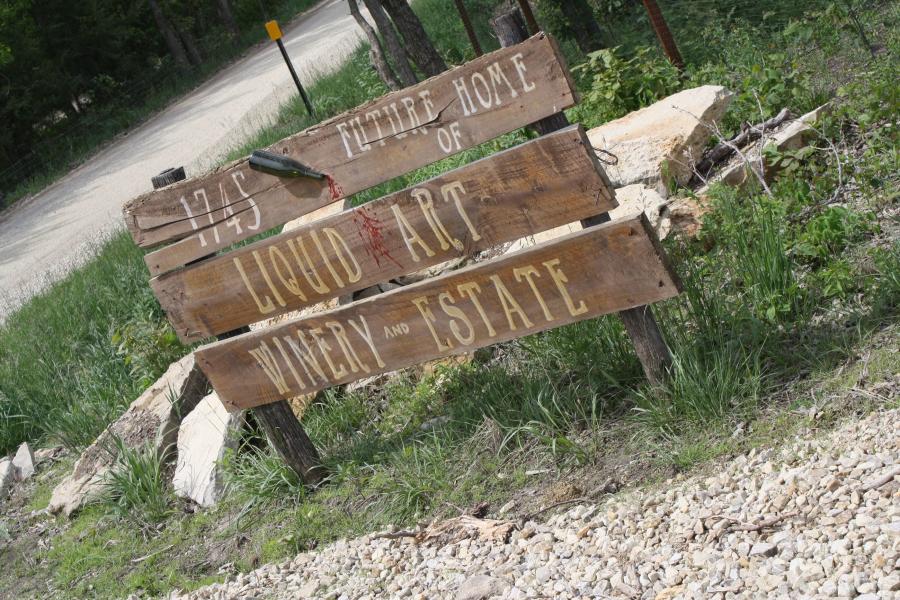 Liquid Art Winery and Estate, Manhattan: Full-production winery, tasting room and event center opened spring 2016. (5 miles west Anderson Ave., south on Scenic Drive, 2 miles west on Wildcat Creek Road). Visit MHK profile on Liquid Art
Oz Winery, Wamego: Opened in 2007; hand-crafted wines with varieties of red, white, blush, dessert and sparkling (15 miles east on Highway 24 to Kansas Hwy 99, south half-mile to 417 Lincoln Ave.). 
Prairie Fire Winery, Paxico: Officially founded in 2008; handcrafted brews, red and white wines nearly 20 labels. Located 20½ miles east on Interstate 70 to Exit 335, half-mile south on Snokomo Road.
Smoky Hill Vineyards and Winery, Salina: Family owned wine production since 1991 (60 miles west on Interstate 70 to Exit 250A, 5.7 miles south to Magnolia Road, Exit 90).
Wyldewood Cellars Winery, Paxico: Small, family-owned business began in 1995; Paxico location one of four statewide (19 miles east on Interstate 70 to Exit 333).
At Liquid Art Winery, more than anything the Tegtmeiers discovered perfect soil texture for wholesale grapevine production; planted 10 acres of 1,000 grapevines. "We had great success over the first year … they're growing great," said David Tegtmeier, who has managed vineyards for more than a decade. Liquid Art Winery features a tasting room with event space to accommodate 375 persons. More on LAWE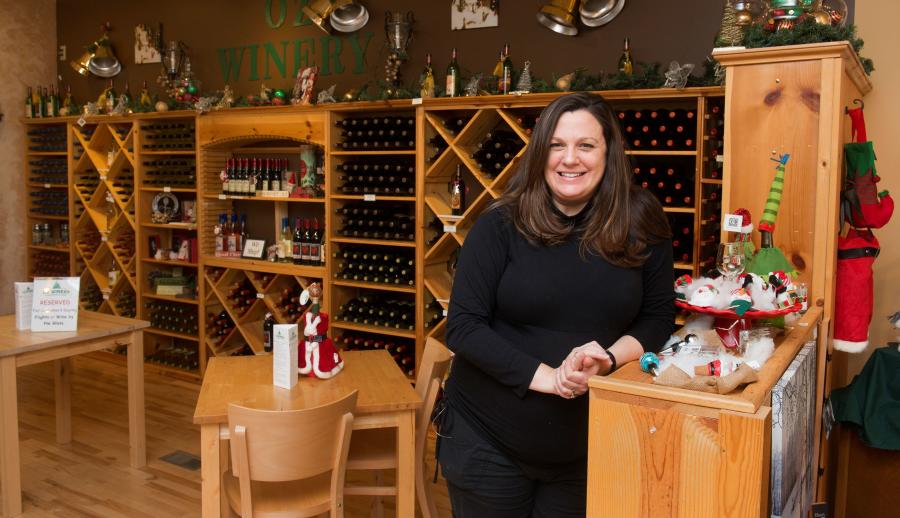 Kansas Winery Trail
Five wineries are within an hour drive from Manhattan. Find your way to each place to sample your favorite Kansas wine.
Kansas features 28 operational farm wineries with three in north-central region near Manhattan.
Learn More