National Festival of Breads
This is Kansas ... the heartland. Wheat Capital of the U.S. Breadbasket to the World. So yeah, we're kind of a big deal. For the seventh time this June Kansas Wheat will be hosting the National Festival of Breads. Mark June 9, 2021 on your calendar for the National Festival of Breads virtual event. 
RaChelle Hubsmith was the big winner, announced as Home Baker Division champion and Public Choice award winner for NFOB 2019. Hubsmith's submission to the NFOB contest were Chai Ube Rosette Rolls. These ingredients yield 24 to 30 rolls.
"Bread is more than just food to people," Hubsmith was quoted in advance of the contest; "it means love." National Amateur Baking Contest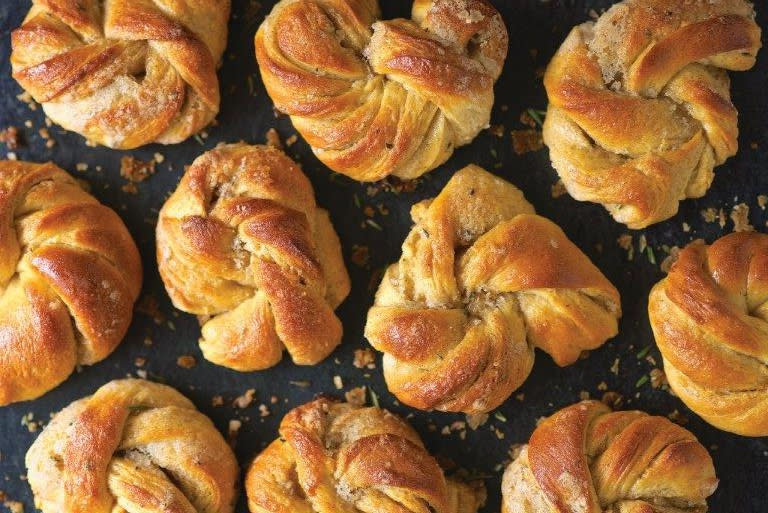 NFOB traces its roots to the 1990 Kansas Festival, and categories have evolved ever since. In 2009, the initial national contest was staged in Wichita and it has convened in Manhattan every other year since, beginning in 2011.
Merry Graham became the initial Food Blogger Division title holder. Graham's bread creation Blackberry Ginger Speculaas Danish Wreath was tops among three other competitors. Her blog is titled, "A Merry Recipe" for her collection of recommended ingredients.
The contest is sponsored by King Arthur Flour, Red Star Yeast and Kansas Wheat Commission. This is the nation's only amateur bread-baking competition. NFOB features baking demonstrations, tasting opportunities and more with all-day events inside and more lessons outside in Blue Earth Plaza.
Seventh Biennial National Festival of Breads
History: How, what and why of NFOB
2019 Recipe Book