So Manhattan might not be Margaritaville, but it sure is a slice of paradise. We did the hard work so you didn't have to, here is the ultimate list of all the margarita spots in Manhattan.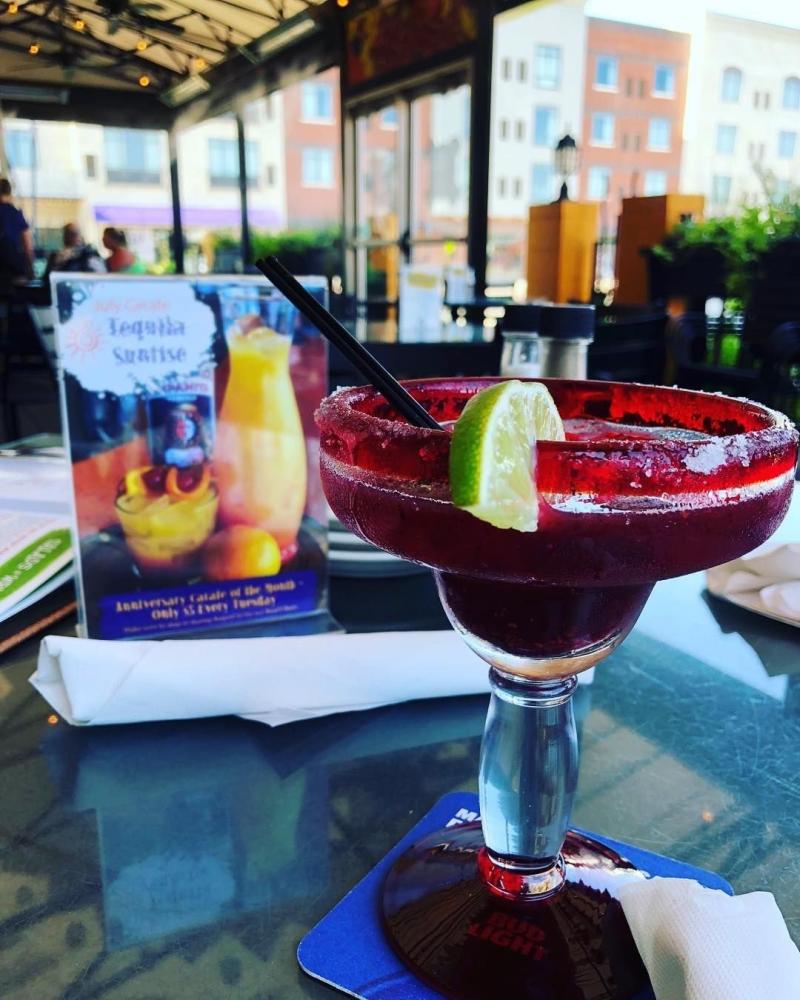 Downtown
El Patron in downtown Manhattan is an authentic Mexican restaurant serving up your favorites, which include margaritas. Their menu includes six different types of margaritas including; case margarita, El Patron margarita, jalapeño margarita, pink lemonade margarita, azul margarita and skinny margarita. 
Honorable Mentions
Walk into a summer inspired restaurant that makes you feel like you are poolside. Complete with a variety of cocktails that are tropically inspired. Be sure to grab a snack here like, one of the specialty hot dogs or shareable appetizers. Poolside themed drinks include mai tai, daiquiris, hurricanes, and other rum inspired drinks. 
Aggieville 
Coco Bolos is serving up authentic new Mexican cuisine. Sit back and enjoy one of their signature Coco 'Ritas as they like to call them, flavors include; passion fruit, top shelf, jalapeño, house and coin-style margarita.

Taco Lucha in the 'Ville puts a twist on Mexican favorites like their world-famous appetizer chipotle raspberry black bean dip. Try one of their four margaritas all served by the pitcher, house, mango, banana, or strawberry margarita. 
Gordos is a relaxing restaurant atmosphere serving up classic Mexican dishes. Gordos rooftop seating is the perfect place to sit and sip. Enjoy one of their many margaritas including a sangria margarita.
Honorable Mention
Did you know Manhattan had a yacht club? Mojo's Beach Bar does not require a membership, but it does require that you have a good time. A yacht club membership at Mojo's does get you deals on drinks, a t-shirt and a unique story to tell your coastal friends. Beach themed drinks include, their signature rum punch and sharknado drink, don't miss out on their well known rummy bears.

All Over Town
La Fiesta right off Tuttle Creek Boulevard is the perfect place to enjoy a margarita in all sizes. 
El Tapatio just off of Fort Riley boulevard and a few minutes from the airport is the place to enjoy chips, queso and a margarita. Grab a 16 oz margarita in lime, strawberry, peach or mango flavor.  
Arrow Cocktail Lounge is the late night version of their café, just serving up cocktails instead. Sip on the classic margarita and enjoy an evening of fun and a relaxed atmosphere. 
National Margarita day is something to celebrate, so whether you rim your glass with salt or sugar, make it or party or sit back and relax enjoy margarita day in Manhattan.