Warmer weather means patio dining and we are ready! Manhattan is home to more than 60 unique dining options, many that offer outdoor seating. Find your next place to enjoy a meal or drink outside below.

Aggieville Dining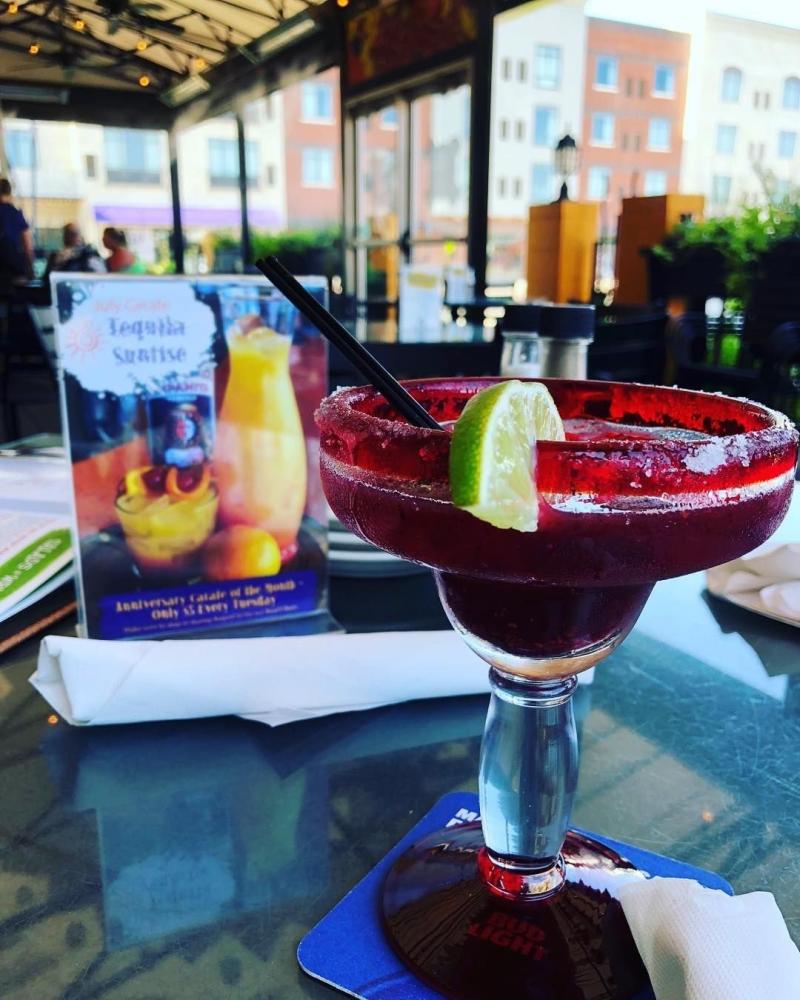 Grab something to eat in Aggieville and enjoy outdoor seating at Taco Lucha with a great covered area or gain a bird's eye view from the rooftop of Gordo's. Rock a Belly Deli has outdoor seating behind their building that is well covered. Coco Bolos will keep you cool on their covered patio with great drinks, misters and fans. Dine on Italian cuisine at Nico's Little Italy in their outdoor eating section. Enjoy Public Hall's covered patio, behind their store front, that features ping pong tables. Bluestem Bistro features a pup friendly patio great for an afternoon of sipping and chilling. Don't forget about Porter's where you can enjoy the classics on their shaded patio or sip something sweet at Tubby's on their patio. 

Aggieville Bars
Enjoy a fun outdoors time at bars like Johnny Kaw's Yard Bar. The bar features games like corn hole and Jenga. Or grab your friends and enjoy the outdoor patio at O'Malleys Alley.
 
Downtown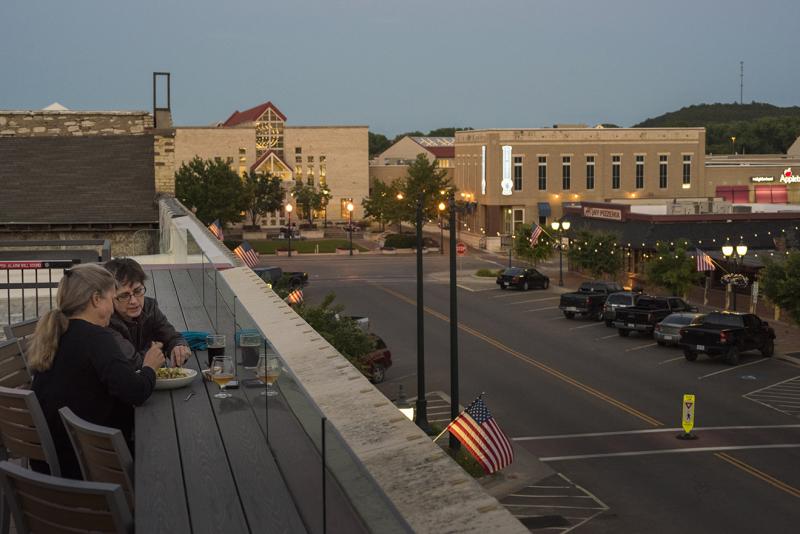 Head to downtown Manhattan for additional patio options. The downtown district has implemented patio seating in front of  every restaurant. Those restaurants and bars include: AJ's NY Pizzeria, Bourbon & Baker, El Patron, Finn's Neighborhood Pub, Five, Manhattan Brewing Company, Pool House, Tallgrass Tap House, The Chef Cafe and Wine Dive. Find additional outdoor seating at Tallgrass Tap House on their roof top. At El Patron enjoy their back patio seating that is partially covered to keep you cool. Grab a slice at AJ NY Pizzeria and head to their patio. Be sure to snap a selfie with the mural titled Bicicleta Sem Freio outside of AJ's.

Westside of Manhattan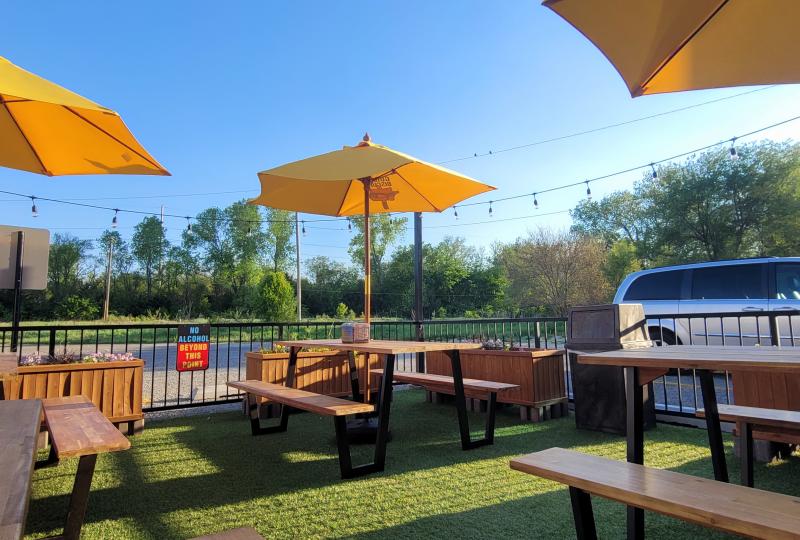 The west side of Manhattan has some great outside dining options. Enjoy views of the Flint Hills Landscape at Colbert Hills Bar & Grill, Paramour Coffee and Liquid Art Winery. Bring the family out to Powercat Sports Grill and enjoy outdoor seating with games like Tic Tac Toe and Soccer Pool. Indulge in a warm biscuit sandwich on Guilty Biscuit's recently added patio. Grand Mere Village has two dining options with outdoor seating; Mr. K's offers a fresh unique menu and Old Chicago offers their classic Italian options.

All Over Town

Grab a burger, shake and fries all at Ana's Burger Shack with outdoor seating. Head over to Houlihan's for great drinks and food and enjoy dinner outside. Don't forget about The Little Grill near Tuttle Creek Lake with its unique cuisine and outdoor patio. R.C. McGraw's has your classic American favorites along with an outdoor patio with yard games. Rockin K's right across from the Bill Snyder Family Stadium features outside seating as well. All of Radina's off campus locations have patios ranging in size and shade coverage. Don't forget about Arrow Coffee Company near the K-State Campus that offers outdoor seating as well.
A Kansas breeze rolls through as you enjoy your favorite dish or sip on your go to drink, what can be better than that? We want to know what's your favorite place to enjoy outdoor dining in Manhattan, let us know in a comment below.