Are you a Manhattan local looking for ideas on what to do when your family and friends come to Manhattan? We've got the answers for you to be the personal tour guide for their stay in The Little Apple®.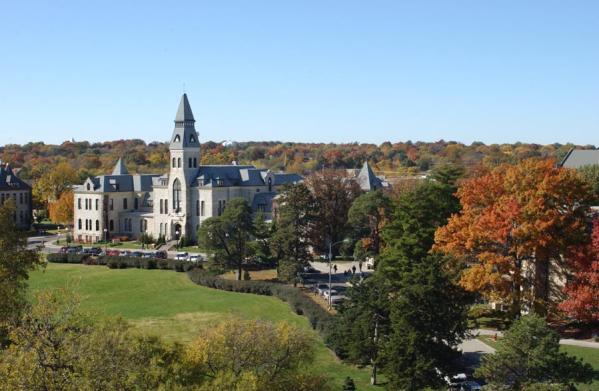 1. Visit the Kansas State University Campus
Take your guests on a tour of the Kansas State University Campus. The campus features beautiful buildings, trees as well as free things to do like visit the University Gardens or Marianna Kistler Beach Museum of Art. Many of the big buildings on campus look like a limestone castle, which your young guests will love. Finish your tour of the Kansas State University campus with a visit to Call Hall Dairy Bar and your guests are sure to be thrilled.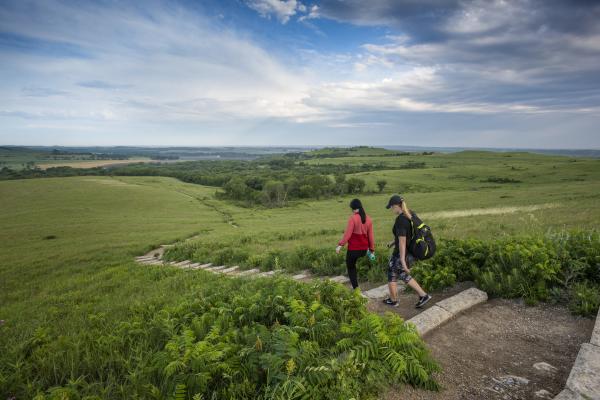 2. Show the Flint Hills Some Love
Manhattan is the gateway to the Flint Hills, you've got to show your guest those scenic views. Drive over to the Scenic Overlook, where they can view the striking landscape that extends on for miles. Test out how tall the Flint Hills really are with a hike on the Konza Prairie that yields spectacular views. Gain a birds-eye views of the landscape from a zip line at Wildwood Adventure Park. To learn more about what makes the Flint Hills so special take them for a visit to the Flint Hills Discovery Center. Your guests are sure to be amazed at the view and learn about this amazing tall grass prairie.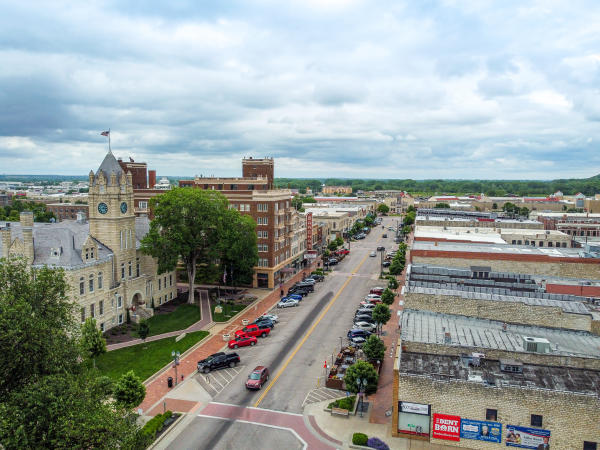 3. Dine, Shop & Enjoy Manhattan's districts 
Manhattan features several unique districts for dining, shopping and entertainment. Parooz through Aggieville, the oldest district in Kansas, for shopping, dining and coffee spots or come back in the evening for a lively bar scene and live music. Visit downtown Manhattan for unique activities, tons of shopping, dining options and more. Head to the west side of town for more dining and shopping options that further spread out.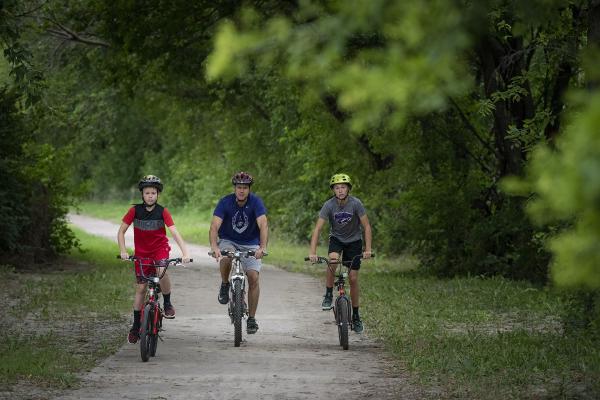 4. Get active
Experience the outdoors in Manhattan! Go for a bike ride on Linear Trail or opt for a fun walk at the Washington Marlatt Memorial Park, a hike with beautiful views of the Flint Hills landscape. Grab a green apple bike or rent a tandem bike from Varsity Donuts and take a ride around Manhattan City Park and Aggieville. In the warm weather check out Tuttle Creek Lake State Park and the local water parks. In the winter go for an afternoon of ice skating. 
5. Check out local art 
Manhattan features tons of local art from murals to the Marianna Kistler Beach Museum of Art, SNW Gallery & Frames and more. Take your guests on a tour of all the art murals. Be sure to stop for pizza on the patio of AJ's NY Pizzeria for a view of Anactoes. Visit the Marianna Kistler Beach Museum of Art or the SNW Gallery & Frames to view art from those in this region and beyond. Looking for a performance? Check out McCain Auditoriums performance schedule. 
Being a tour guide for your family and friends isn't too difficult in Manhattan where there is so much fun to be had. If you're still looking for more fun things to do check out the Manhattan Visitors Guide.