1. Stroll through the K-State Gardens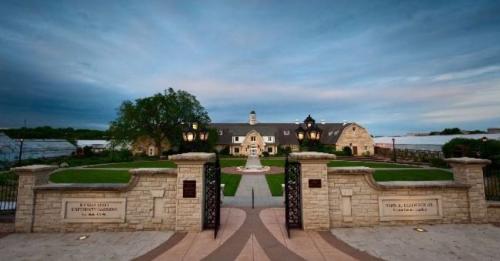 Soak in a kaleidoscopic swirl of colors, scents, sights and sounds in this on-campus gem, where you can take a peaceful walk through the butterfly garden, sit back and relax or bring your children to teach them about plants.

2. Take a photo in front of our many murals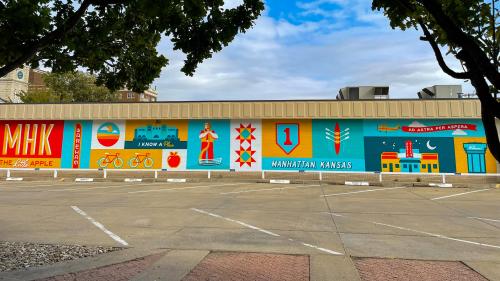 Manhattan has several "instagrammable" murals located all around town. Find your favorite, snap a picture, and tag @visitmhk!

3. Shop local at our historic Downtown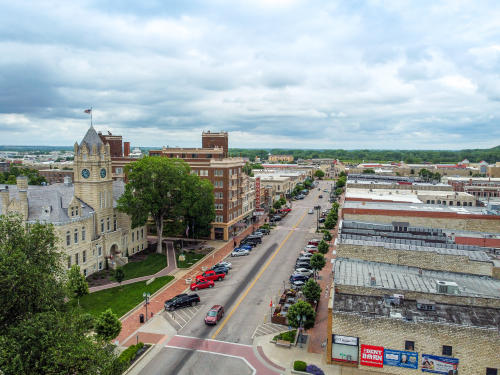 Relish the history and charm of Manhattan by strolling the streets of the historic downtown district. If you're gonna hang around for a while, hotels, restaurants, coffeehouses, bars, shopping and dozens of other outlets await your arrival.

4. Browse the Marianna-Kistler Beach Museum of Art on campus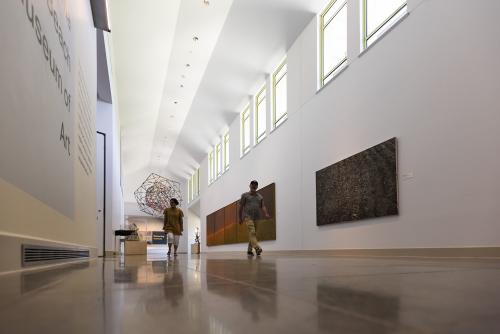 Celebrating 25+ years of providing Manhattan with an outstanding display of local art. The Beach Museum contains over 10,000 pieces of art in all different types of art mediums. Each piece emphasizes art of Kansas and the surrounding region.

5. Walk on the water at Pillsbury Crossing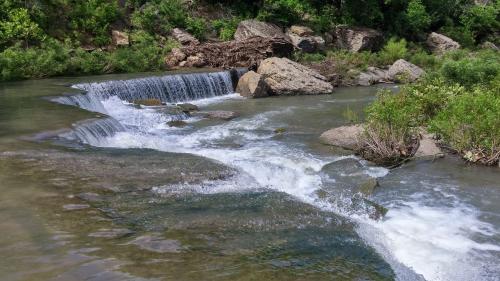 Fishing, hiking and canoeing are just a few of the ways one can enjoy the 59-acre wildlife area and hub for hanging out. Pillsbury Crossing sports a 50-foot wide and four-foot-tall waterfall.

6. Gain a historical point at Riley County Historical Museum
Changing exhibits showcase manuscripts, letters, photographs, diaries and other records of abolitionists' establishment of Manhattan.

7. Ride a bike down the Linear Park Trail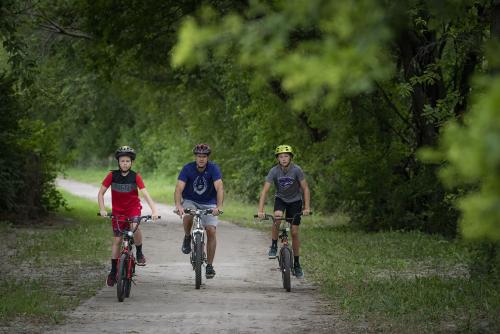 Whether you're up for a muddy, rocky uphill climb or a less challenging outing, run or bike completely around Manhattan on a number of trailheads passing through an engaging combination of urban and country scenery.

8. Enjoy free live music at Arts in the Park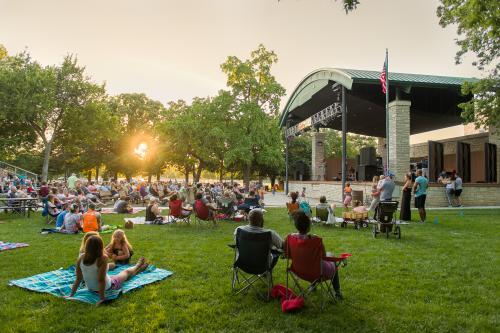 BYOLC (bring your own lawn chair) and kick back in The Little Apple's® City Park as performers from around the country spend summer evenings performing at this free concert series. Generally running weekends, June through August.

9. Sit on the patio of Rock-a-Belly with hummus and a summer beer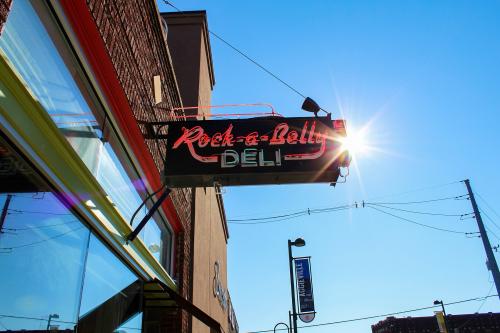 Located in Aggieville this little restaurant packs a big personality and an unbeatable atmosphere. Trying Rock-a-Belly's hummus and summer beer is a must when in Manhattan.

10. Nightlife – There's always something going on in Aggieville after hours!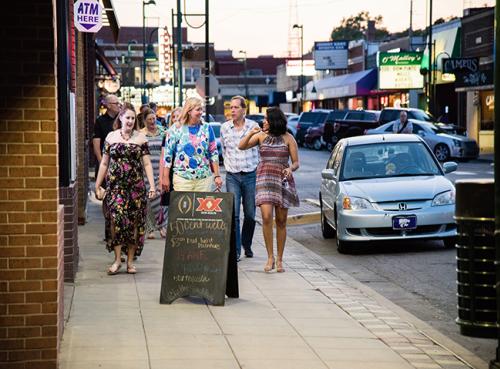 Home to over 30 different bars and restaurants whether you're looking for happy hour drinks or staying out all night, Aggieville has a place for you.

11. Catch a show at McCain Auditorium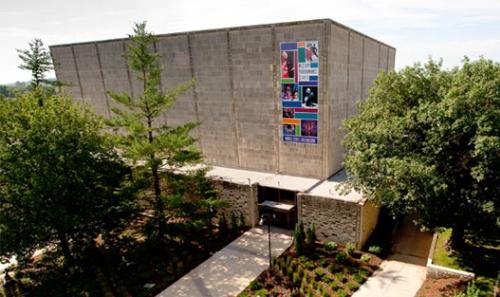 McCain Auditorium Performance Series- big time shows in The Little Apple®. Located on K-State's campus check out their upcoming shows here.

12. Watch a stunning sunrise at Top of the World

Drive or hike right up to the scenic overlook at Marlatt Washington Park for some stunning views of Manhattan. With great views of Tuttle Creek Lake, Bill Synder Family Stadium, and much more this little spot will make waking up early worth it!

13. Experience K-State Tailgates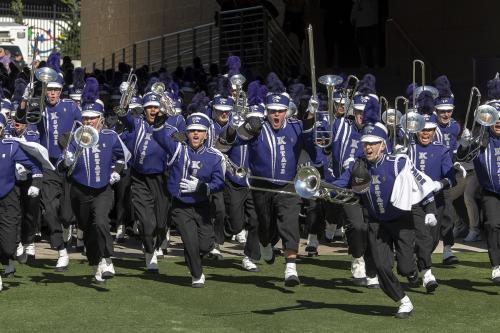 Pack the Bill for one of K-State Football's home games this fall. Be sure to come out early and tailgate for the complete Caturday experience.

14. Learn how to auctioneer at the Flint Hills Discovery Center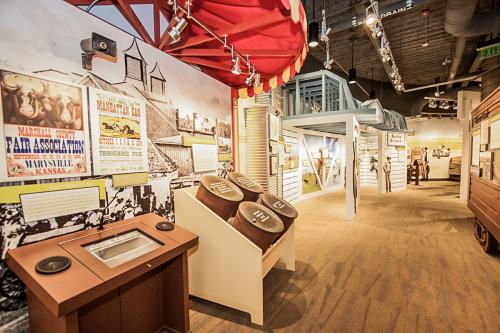 Put your fast-talking skills to the test and explore the many exhibits within the Flint Hills Discovery Center including Voices of the Flint Hills.

15. Shop at Manhattan Town Center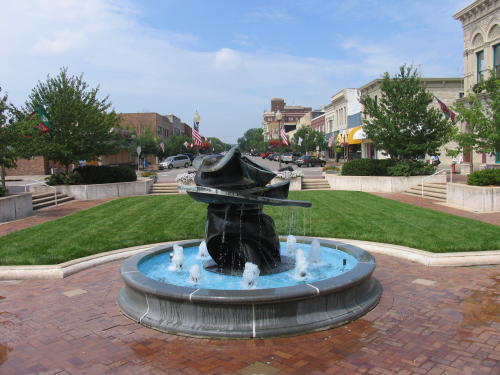 Home to over 50 different shops there's something for everyone here. Plus be sure to grab a delicious cinnamon roll from Mrs. Powell's while you're there.

16. Hike the Konza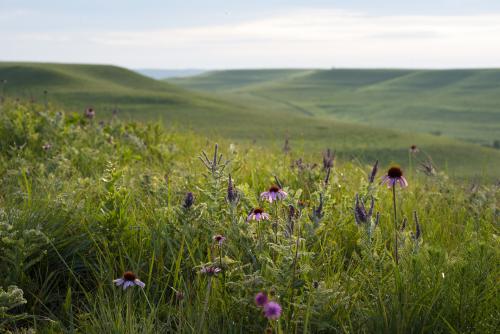 Appreciate the gorgeous views of the Flint Hills while hiking the Konza. This trail offers a 2-, 4-, or 6-mile course.

17. Three words: Maple. Bacon. Donut.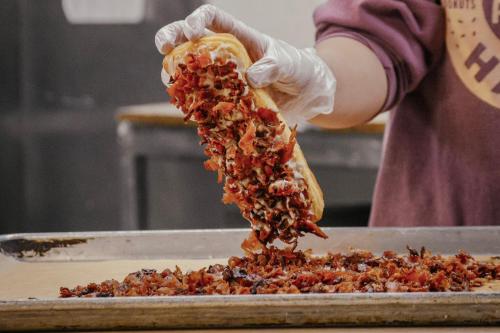 Stop by Varsity Donuts in Aggieville for a Maple Bacon Donut. While you're in the once pharmacy now donut shop play a round of Ping Pong or practice your favorite tunes on the piano.

18. Experience a working ranch – Lazy T Ranch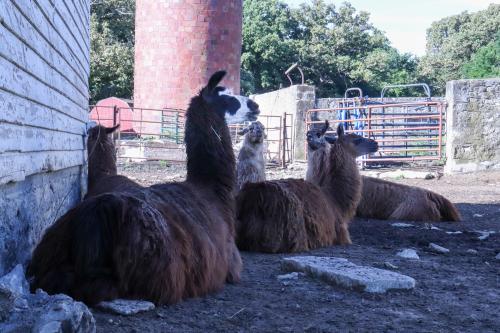 Feed animals, take a hayrack ride, enjoy cowboy poetry, pet ponies, sheep, goats, and so much more all on Lazy T Ranch!

19. Call Hall Ice Cream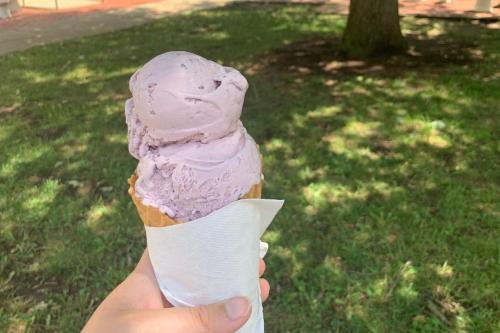 Some of the best ice cream in Manhattan, Kansas you must try this K-State gem. They have 2 locations on K-State's campus. Call Hall Dairy Bar is located at 1530 North Mid-Campus Drive and Call Hall at the Union is located at 142 Kansas State Student Union.

20. Go Paddling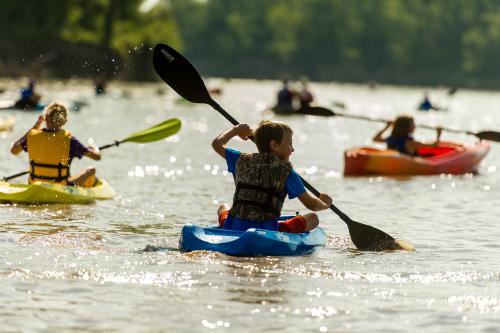 Adventure is here in Manhattan! Whether you enjoy kayaking, canoeing or stand-up paddling Manhattan has several options for you. For experienced paddlers head out to the Kansas River for novice paddlers opt for Tuttle Creek River Pond.

21. Find your next dream ride at Midwest Dream Car Collection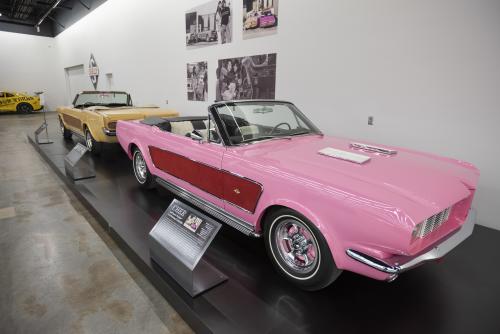 Home to over 70 different unique vehicles and the only museum in Kansas with a self-serving beer wall. Midwest Dream Car Collection is a must!

22. Go fishing at Anneberg Park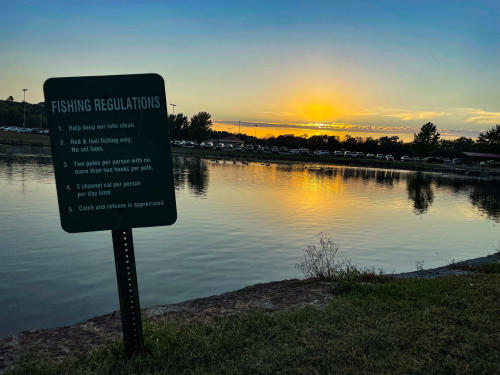 Jerry Dishman Lake is in Anneberg Park on the west side of town. This is a small lake perfect for a short afternoon of fishing fun.

Bonus Stop: Oz Museum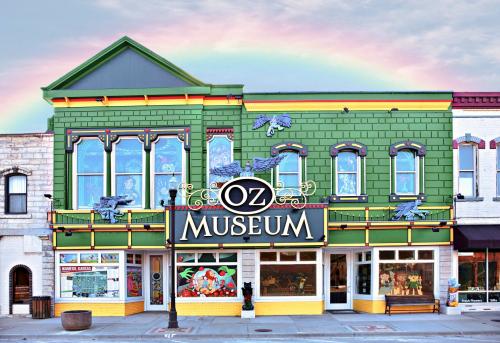 On your way out of town stop by the Oz Museum in Wamego, Kansas located just 15 miles east down Highway 24. Experience the world of Oz through exhibits full of 2,000 different Oz artifacts.